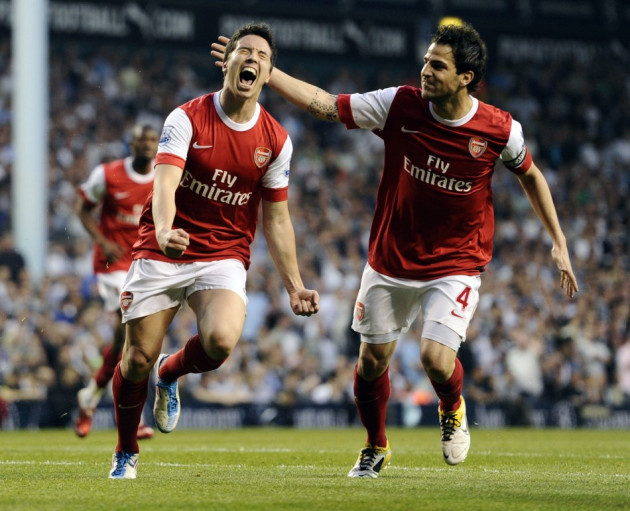 Click here for a full round-up of today's football transfer news
Arsene Wenger continues to rule out the prospect of Samir Nasri and Cesc Fabregas leaving this summer, yesterday he suggested that Arsenal could not be considered a "big club" if they lost both players.
Wenger has decided to keep Nasri despite the prospect of losing the £20m-rated midfielder for free when his contract expires next summer. The manager said he would "fight until the last second" to keep Fabregas but conceeded his captain was "torn" over his desire to join Barcelona.
"Samir's situation is clear for me," Wenger said. "He stays. We are in a financial situation where we can say 'No' and we will, in the case of Samir."
"You are the same people who reproach me for not spending money and now you reproach me for wanting to spend it.
"It is in the interests of the club. Fabregas is in no-man's land...Imagine the worst situation, that we lose Fabregas and Nasri; you cannot convince people that you are ambitious after that."
Arsenal's England midfielder Jack Wilshire has added his voice to the argument, stressing the need for Arsenal to retain "loyal players".
"If you are loyal, it means you are a real man," Wilshire told The Telegraph.
"We have got loyalty as Arsenal and players have shown that in the past. Cesc showed that last year and hopefully a few more players will show it this year.
"Loyalty is a big part of football and it shows if you are a real man or not. There have been a ew players who have shown Arsenal great loyalty and hopefully we will get a few more like that."
But reports in today's Daily Mail suggest Pep Guardiola is confident a third bid of £35m will be enough to seal Fabregas' signature. Arsenal have already rejected offers of £27m and £31m this summer.
Guardiola is quoted in the paper as saying, "Now the situation about moves for reinforcements is very complicated, but I'm hopeful in the next few days it will become clear. I am always optimistic."
Meanwhile, reports in Italy suggest Arsenal have lined up Italian international Riccardo Montolivo to replace Fabregas at the Emirates. Montolivo is likely to leave Fiorentina this summer after the midfielder refused to sign a new contract with the Serie A side.