Arsene Wenger has revealed that contract talks between Arsenal and Theo Walcott are going positively, with the winger currently in the final 12 months of his deal with the club.
Walcott has always been certain about wanting to stay at the Gunners for the long term, unlike his former teammate Robin van Persie, who said early in the summer that he wouldn't be signing another deal with the club as he disagreed with their direction.
Arsenal have since worked hard to keep hold of Walcott, and Wenger now says that talks are ongoing, with everyone still activiely participating in the discussions, and hopes that a deal will be decided before the transfer window comes to an end.
Wenger also revealed that the club are still looking to do some business this summer, with the Frenchman saying in today's press conference: "We are on the market in one or two positions, but we have a strong squad."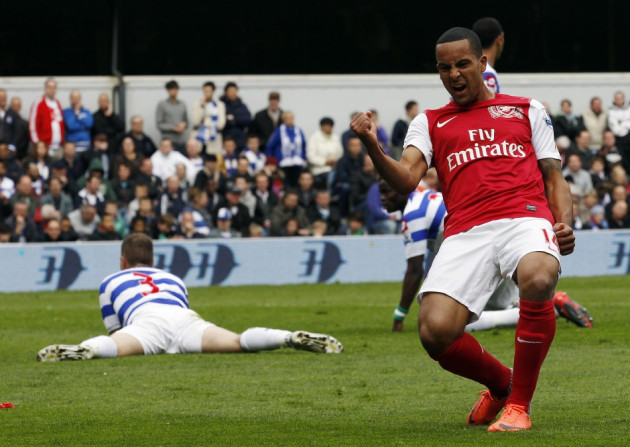 Walcott insisted after Euro 2012 that he wanted to work out a deal to stay at Arsenal, with the 23 year old sounding positive over the prospect of talks.
"I didn't have a clue about any other clubs, anything," he said back in July.
"I'm an honest guy. I like to get on with my job. I've got to work on pre-season, I don't want any distractions.
"Like I say, my agent and the club will continue to talk and when there's something to know I'll get involved."
Meanwhile, Wenger also expressed hope last week that Walcott would stay, with the club having now lost two key players over the transfer window for the second year running, though he didn't appear fully convinced he would keep the star in north London.
"We are still trying to extend his deal," he said. "When a player doesn't want to stay, you either force him or you let him go."
But now things are looking a lot more positive for the player and club as they look to get a deal sorted as quickly as possible.