Stewart Robson believes Arsene Wenger is ill advised if he signs Wayne Rooney from Manchester United. According to the Mirror, the Gunners have lodged a £20m bid for the reportedly unsettled England international.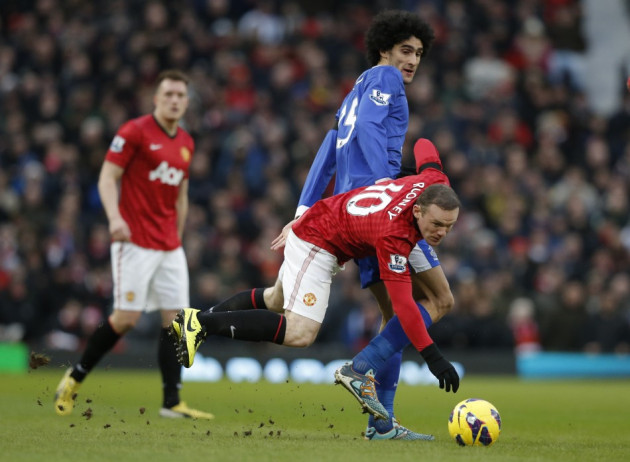 Instead, the 48-year-old former midfielder, who played for the north London side between 1981 and 1986, believes Wenger should concentrate on Everton midfielder Marouane Fellaini. The Gunners have been linked to the Belgian international, with an ESPN report indicating the club have triggered the £22m release clause in his contract; it should be noted the Mail Online says the clause is £24m and has not been activated.
In either case, talks with Fellaini are believed to be ongoing. The problem is Wenger is reluctant to meet the midfielder's demand of a £100,000 per week wage package.
As far as the prospect of signing Rooney is concerned, Robson believes the forward is in a negative spiral and questions Wenger's disciplinary and man management record, something which will be needed to pull the forward out of his present rut.
"... everybody says that the problem he [Rooney] had with Sir Alex Ferguson was with his fitness levels and how he was looking after himself. I'm not sure Arsene Wenger is the sort of confrontational manager who is going to pull [him] to one side and say, I'm not happy with this," Robson told talkSPORT.
"I think it might be a problem. Would he be a good player for Arsenal? Would he take them to the next level?" he continued, adding, "I think he would improve them, I'm just not sure he's the player Arsenal need to go on to become champions of Europe or champions of the Premier League."
Meanwhile, Fellaini, Robson believes, will help toughen his former club on the pitch.
"Arsenal need a real strong backbone in that midfield. I would get Fellaini if he's available. I've seen him play many different roles for Everton," he said, explaining, "He does things on the ball. He's not going to be an expansive passer but Arsenal have got those expansive players, they need to now get a balance between the creative side and the more destructive side, you can't have one without the other," he added.