Former Arsenal player Tony Adams has expressed his disappointment at being snubbed for the post of club chairman. The 46-year-old defender made nearly 700 appearances for the Gunners between 1983 and 2002, winning four Premier League titles and three FA Cups.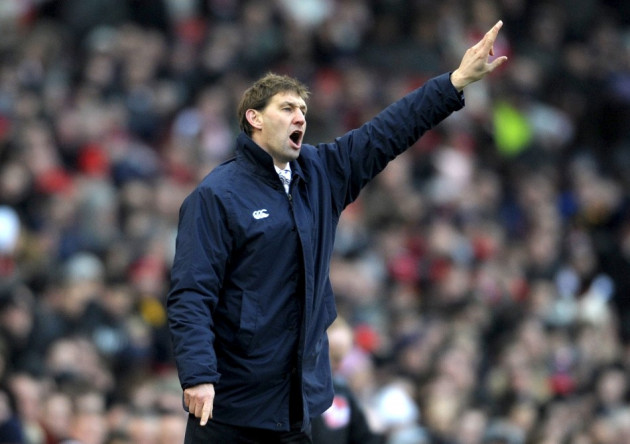 The north London club's former chairman, Peter Hill-Wood resigned after a heart attack last year and concerns over his health. The 77-year-old businessman was replaced from within, with the club promoting board member Sir Chippendale Keswick to the post.
Adams is unhappy with his former club's choice, as much for the lack of ambition the move betrays as for the refusal of his offer of help. Adams, who scored 48 times for the Gunners during his 19-year career, claims to have written to the Arsenal board, offering his expertise for an unpaid seat on the board.
"Look, I would make the tea for Arsenal Football Club, but I thought I ticked all the right boxes for the board. I don't need the money, I would put the good of the club first in every case and I could mediate well within the club," he explained.
The centre-back, hailed as one of the best of his time, won 66 England caps and has experience at the very top levels of domestic and European competition, a track record that should have made him a very good candidate for an advisory role.
"I read an interview with Peter saying they wanted younger blood on the board but it was not easy finding people willing to take on second jobs who were not money-orientated. I thought I ticked boxes, so I wrote to Peter and said 'I've got a statue outside and I know a bit about the club's principles and values,'" he said.
Arsenal have struggled to compete at the absolute upper level of the league and European competition and have not won a trophy in eight seasons.
Wenger has been given a massive summer transfer account and he is widely expected to break with tradition and sign big-name players - Real Madrid's Gonzalo Higuain, for example. Nevertheless, Adams believes his former side are still weak and incapable of challenging for the title this season.
"Chips is a great guy but not a very imaginative choice. And he is 73. But then it boils down to just being a figurehead with no power these days. It's still a fantastic club but it's time for them to win something again. I can't see it, to be honest. They are still not good enough in certain areas of the team," Adams said.