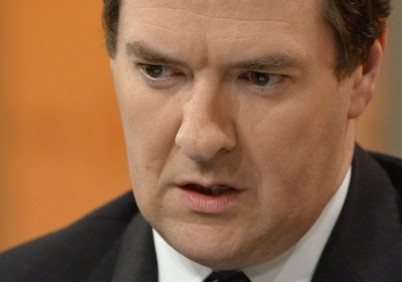 Chancellor George Osborne's autumn statement is imminent, so the queue of politicians on all sides offering him advice of who to help and who to hit is growing longer by the day.
Deputy Prime Minister Nick Clegg wants to raise the tax threshold by a further £500, which Osborne probably supports but which Clegg is determined to get the credit for.
The plan is supposed to help the least well off, but ignores the fact the really worst off would receive no benefit at all as they already don't pay tax.
Clegg has also suggested the autumn statement might include a plan to impose capital gains tax on foreigners buying expensive property in the UK.
Meanwhile, London Mayor Boris Johnson has opposed increasing taxes on the super-rich, as suggested by Clegg, branding them "Tax Heroes" who deserve knighthoods (if they don't already have them) for their contributions to the exchequer.
And Tory backbenchers in the Free Enterprise Group, led by Dominic Raab, want relief for the middle classes suggesting, amongst other things, abolition of stamp duty on homes worth less than £500,000 and an increase in the higher rate of income tax to £50,000.
Labour, meanwhile, continue to press for abolition of the bedroom tax, an energy bill freeze and more, and Ed Miliband has promised to boost free childcare for three and four-year-olds from 15 to 25 hours a week, paid for by a tax on bank profits, claiming working parents face a "childcare crunch".
This all comes amid claims that government borrowing has fallen so much, partly because of the privatisation of Royal Mail, that Osborne has a windfall of £20bn which he could spend in the statement.
And it follows a series of upbeat economic figures suggesting the recovery has taken control.
But as the government debt is still rising, others are pressing the Chancellor to use any money to pay more off. So, no shortage of advice then and the temptation, in one of the few genuinely significant financial statements before the general election, will be to spread some good fortune around.
But both the chancellor and prime minister David Cameron have recently made speeches suggesting austerity is here to stay, at least for the foreseeable future.
Cameron told his audience at the recent Lord Mayor's banquet that Britain should look towards a permanently smaller state and continuing cost savings, while Osborne has actively discouraged talk of any pre-election giveaway.
With Labour continuing to make the political weather by concentrating on the "cost of living crisis", that all gives Osborne a genuine dilemma.
The mood music of the statement will, therefore, be all important. Osborne will need to show he is not loosening the reins on the economy while at the same time persuading the now-famous "hard working families" and "squeezed middle" that he is doing things to ease the burden on them.