Former West Ham United manager Avram Grant says he is unsurprised at the anti-Semitic chants Hammers supporters' allegedly directed towards rival Tottenham Hotspur fans during last weekend's Premier League match at White Hart Lane.
A section of the West Ham support allegedly sang 'Adolf Hitler, he's coming for you', made Nazi-style salutes and hissed to imitate the gas chambers used to murder millions in the Second World War, in reference to Tottenham's historical Jewish connection.
Grant, whose father survived the Holocaust and lived in Poland as one of three million Jews before World War II, lost 15 members of his family at the camp and the 57 year old, who took charge at Upton Park during the 2010/11 season, admits reports of anti-Semitism in football come as no surprise.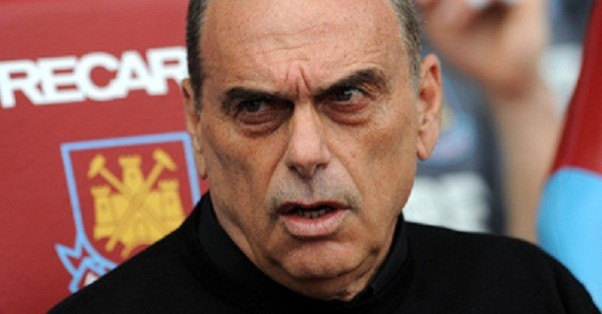 "I condemn it for sure," Grant told IBTimes UK. "I don't like it I don't think there is anyone that likes it but I must say I know the West Ham supporters they are very good, they are great and if there is a few, even less than a few people who do it.
"We don't need to think about all the supporters. Most support of West Ham are very good there was no problem with them, they were very positive and that's all.
"I was not surprised.In any team there is a minority of a few people that will do a thing like this.
"Living in our world I don't think that 100% of the people are positive and 100% do everything right, always there is a minority that are doing things. It can happen at West Ham in any other team."
As police, The Football Association and both West Ham and Tottenham continue their investigations, two supporters arrested following the game have been cautioned, while one, an indetified Hammers season ticket holder, has been banned from home and away matches for life.
The events at White Hart Lane was the latest incident of anti-semiticism in football, with traveling Spurs supporters subject to similar chants during the Europa League group match against Lazio in Rome three days previous with home fans singing 'Juden Tottenham' and displaying a 'Free Palestine' banner.
Meanwhile, episodes of racism on and off the field in English football, with both Luis Suarez and John Terry receiving eight and four-match bans respectively and supporters of Brighton and Hove Albion, Chelsea, Millwall and Liverpool being handed banning orders for racial abuse, have worked to swell scrutiny on the authorities' handling of prejudice.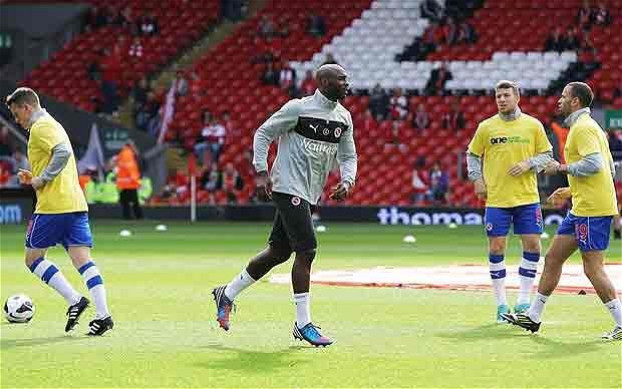 Jason Roberts and Rio Ferdinand were among several players to boycott Kick It Out's Week of Action earlier this season when they opted against wearing campaign t-shirts, both claiming more should be done to tackle discrimination in the game.
While the reaction of the authorities to this latest bout of prejudice has impressed Grant, the ex-Chelsea boss believes improved education of fans can be an active deterrent for future incidents.
"I think that it's a matter of education, do we educate people and why are they doing these things?" Grant added.
"But I don't believe that the supporters belong to a special team it can happen to any team unfortunately.
"I think the education is not just about The Football Association but I saw the reaction for them and the other teams and I think that it's good. There's a lot of prejudice, there's a lot of not nice things in football. As long as it stays with only a few people it's ok, I don't like it but it's ok.
"You can always do something more and you need to think that you can something more because as long as these incidents happen you need to think how we can prevent it.
"The important thing is about how to prevent it and then to think about how we punish the people who do it. I think we need to see serious discussions, pick at some brains and think what to do about this.
"It's a matter of education. I was a teacher at school, and it's about how you teach people and then see how they react."