Joao Havelange: Fifa Corruption Scandal Spells End for Man Who Made Sepp Blatter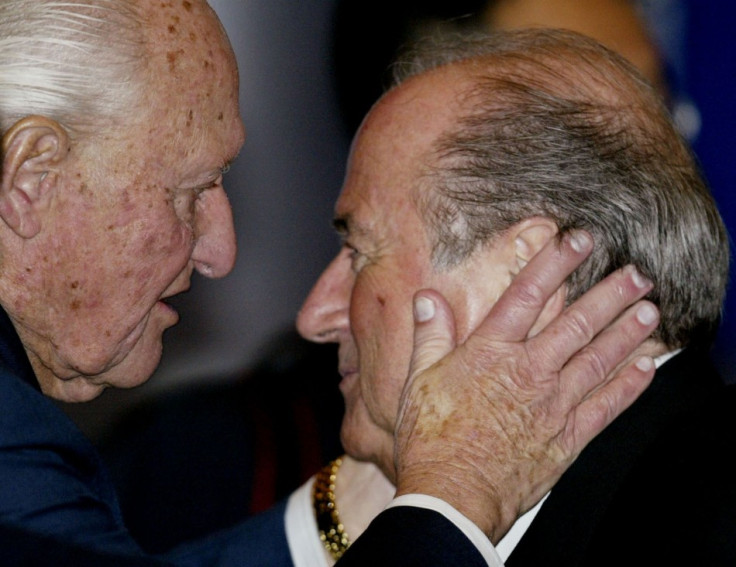 Fifa President Sepp Blatter faces questions following the resignation from the sport's ruling body of the man who helped him become the most powerful man in world football.
Fifa Honorary President Joao Havelange quit his role after a corruption probe revealed he pocketed bribes totaling £1m between 1992 and 2000 from a marketing firm.
Blatter's handling of sleaze allegations inside the world game's ruling body was labelled "clumsy" in a report by Hans-Joachim Eckert.
Blatter, a lawyer by trade, was groomed by Havelange to succeed him in the role and has proved a controversial incumbent - his calls include for women players to wear tighter kits.
Today, Blatter's predecessor Havelange casts a long shadow over Fifa, which is headquartered in Zurich, Switzerland.
His final disgrace at the age of 96 at the hands of the behemoth organisation he helped shape, will be an unwelcome career end for a man who spent decades at the summit of power in world football.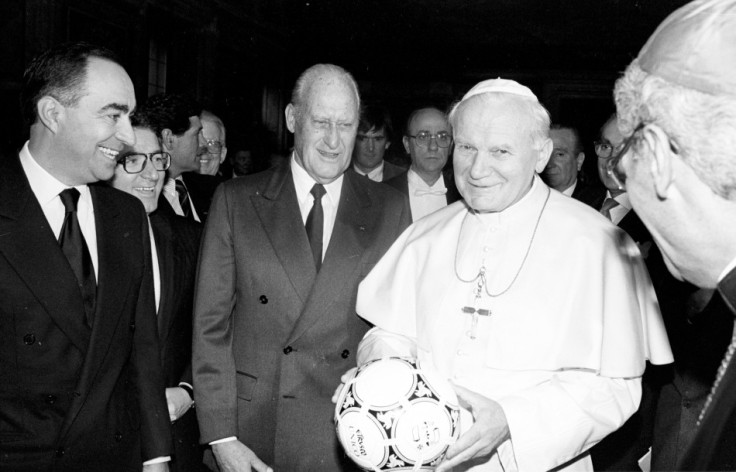 During his lengthy tenure of more than 20 years in charge, Havelange helped steer football to its position as planet earth's most marketable sport - with the Fifa World Cup as the game's ultra-lucrative marquee event.
Blatter initially resisted allegations of corruption at Fifa between defunct firm ISL and senior officials when they emerged, by insisting the organisation was "perfect."
In the report published by Fifa's adjudicatory chambler, Blatter was cleared of breaking the rules on ethics.
Ekert wrote: "It must be questioned, however, whether president Blatter knew or should have known over the years before the bankruptcy of ISL that ISL had made payments [bribes] to other Fifa officials.
"The report states that in 1997, Blatter authorised the transfer of 1.5m Swiss francs (£1m) to Havelange after ISL mistakenly sent it to Fifa. But Blatter, who was then general secretary of the organisation when Havelange was president, told the ethics investigation "at that time he did not suspect the payment was a commission.
"The conduct of president Blatter may have been clumsy because there could be an internal need for clarification, but this does not lead to any criminal or ethical misconduct."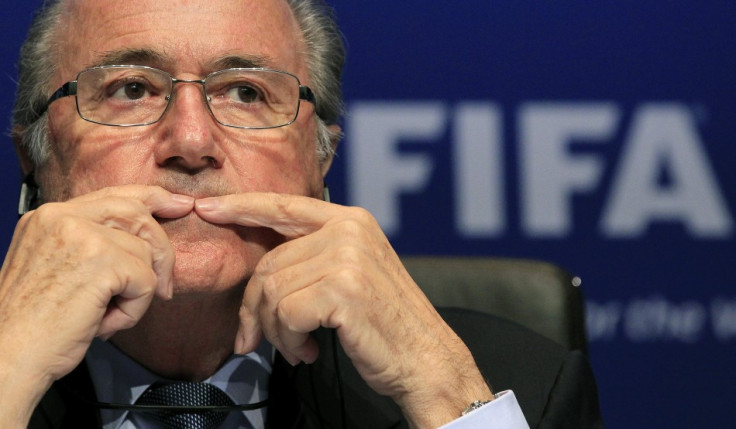 Blatter swiftly issued a statement on the report's findings.
He said: "I also note with satisfaction that this report confirms that 'president Blatter's conduct could not be classified in any way as misconduct with regard to any ethics rules'.
"I have no doubt that Fifa, thanks to the governance reform process that I proposed, now has the mechanisms and means to ensure that such an issue - which has caused untold damage to the reputation of our institution - does not happen again."
© Copyright IBTimes 2023. All rights reserved.