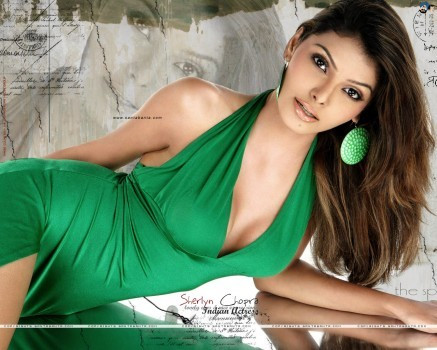 Bollywood actress and model Sherlyn Chopra has been accused of bringing shame to her country by becoming the first Indian woman to pose naked for Playboy.
The 28-year-old star agreed the controversial shoot after writing to the publication, and expressing her interest in taking part in a fully nude photoshoot.
Playboy founder Hugh Hefner recently confirmed that the images of Chopra will appear in the November issue of the adult magazine.
Chopra told BBC Hindi that, although her decision to pose for Playboy was a difficult one, she could not "miss the opportunity of posing nude for the world's most established adult magazine".
Chopra, who starred in Bollywood film Dil Bole Hadippa [The Heart Says Hurray] in 2009, added: "It is not an easy task to be nude in front of the camera and look good at the same time".
Despite facing harsh criticism in her home country, the actress insists that she is proud of her achievement.
"I have become the first Indian to pose naked for Playboy, and nobody can take away that achievement from me.
"My sister is proud [of the shoot]. I haven't told anything to my mother, but I think I will visit her and tell her that she has to accept me the way I am."
Playboy, like many of India's own soft-porn magazines, has been banned in the traditionally conservative country, and in many other parts of Asia. Some even believe Chopra could receive a custodial sentence for her nude photoshoot.
One online commentator wrote: "They must be paying her [Chopra] a lot because she risks prosecution and imprisonment for doing this. She is going to be outcast back home, will it be worth it?"
Another critic expressed indignation at the shoot on Twitter, saying: "At a time when innocent women across the nation from Gujarat to Guwahati have been subjected to sexual abuse and humiliation, one wonders if Sherlyn Chopra's pictures wound a woman's integrity."