UKAD Express Concern Over Future Supplement Cases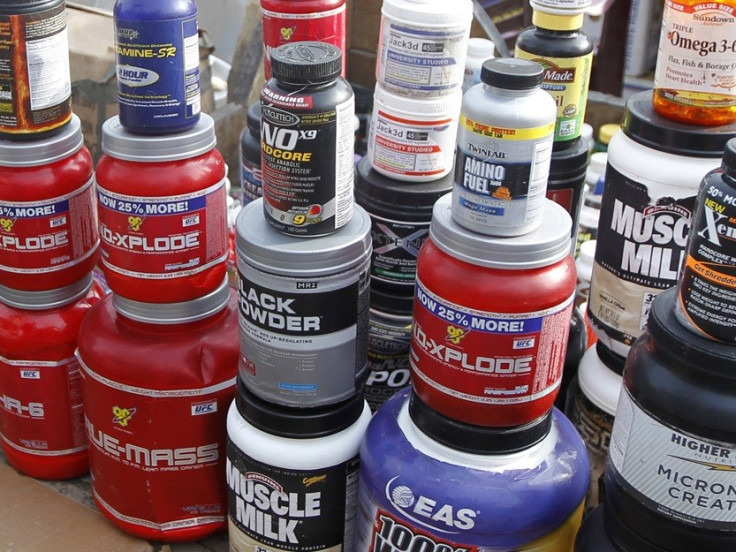 UK Anti-doping chief executive Andy Parkinson warns only the introduction of a regulated supplement body can prevent further bans to athletes who unknowingly ingest prohibited substances.
Boxer Brian Magee was banned for six-months after testing positive for oxilofrine and beta-methylphenethylamine, unlabelled ingredients in an over-the-counter sports supplement he used to combat a cold while training for his WBA super middleweight title bout against Mikkel Kessler.
The Northern Irishman escaped a two-year ban after demonstrating to UKAD that the substances found were taken unwittingly and is now free to return to competition.
Magee is the latest athlete to test positive for oxilofrine, with sprint pair Asafa Powell and Tyson Gay both testing positive for the stimulant which assists with burning fat and losing weight.
Manufacturers are obligated to list the ingredients included in each supplement on the product but many can't guarantee against contamination while some online distributers have been accused of misleading customers.
"Supplements are an ongoing concern for all agencies," Parkinson told IBTimes UK.
"What we don't have in any part of the world is a regulated supplement industry so the simple message to give to athletes, which tends to be the one that the World Anti-doping Agency (Wada) has, is just don't take supplements and completely eliminate the risk."
HFL Sports Science have set up the Informed Sport scheme which helps to certify products that are uncontaminated using a hallmark on packaging.
Parkinson added: "The option we looked at was a self-regulatory body through the Informed Sport program, and that was about as good as we were going to get in the short term."
Powell and Olympic silver medallist Sherone Simpson, two of five Jamaican athletes to have tested positive for oxilofrine following last month's national championships, both claim contaminated food products are to blame.
Agent Paul Doyle says the supplements were administered by physiotherapist Chris Xuereb, but - along with results of the pair's B sample - information regarding the Canadian's prior knowledge of the substances' content is still to be disclosed.
Parkinson says stockists and suppliers have a responsibility to athletes to ensure their product lists all substances contained within it.
"In terms of the circumstances of the case [involving MaGee] they're not unusual," Parkinson admits.
"There are some excellent supplement manufacturers out there who take pride in the products they are producing, label them properly, use Informed Sport or another domestic type of program to make sure that there risk is minimised and they're protected.
"There are some that are less-well resourced, less well developed, have the same intensions but don't use a risk minimisation scheme.
"Then unfortunately on the internet you will find a myriad of companies misappropriating what their substances do and are potentially contaminating them with prohibited substances.
"At some point we have to be able to hold the latter to account and it's an area we've been working closely with the European Union on and trying to at least have some sort of minimum standard.
"As with all these things there are different jurisdictions around the world and with internet sales it's hard and almost impossible to regulate."
Europe's leading vitamins, minerals and herbal supplements retailer Holland and Barrett were unavailable for comment but say: "We believe in using only the finest ingredients to create high quality products, which are religiously tested for potency and purity, ensuring they match up to the high standards we expect from them."
© Copyright IBTimes 2023. All rights reserved.