Bruce Jenner Sex Change: Former Olympian Taking Oestrogen Claims Courtney Love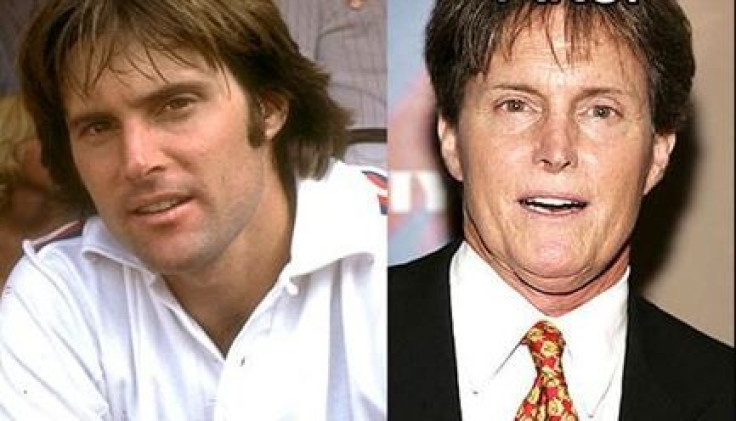 Former Olympic star Bruce Jenner may be taking "a lot of oestrogen", according to the online oracle Courtney Love.
The 64-year-old had checked into Beverly Hills Surgical Center for a "laryngeal shave", a surgery to reduce the appearance of the Adam's Apple. He was photographed leaving the office with bandages around his neck.
Love, in her most recent episode of the web series #COURTNEYon, talked about Jenner's physical transformation.
"Bruce Jenner. What the hell? He used to be a very masculine man who won the triathlon. I saw a picture of his nails. They are as long as mine. Something is so up, or not up, with that guy. Maybe he's taking oestrogen. I don't know. It's, like, a lot of oestrogen. I don't know what the hell it is," she said.
Oestrogens are a group hormones mainly governing sexual and reproductive development in women.
In October, Kris and Bruce Jenner announced they were separating after 22 years of marriage. Star magazine claimed they split because of his sexuality.
However, Kris spoke out about the rumours surrounding her estranged husband.
"Ninety-nine percent of the stuff in the tabloids is made up," Kris told Entertainment Tonight in an interview.
Meanwhile, Bruce responded to reports that he is set to quit family reality show Keeping Up With The Kardashians after the current season ends shooting.
"The reports of me quitting Keeping Up With the Kardashians are completely fabricated," Bruce told E! News. "I'm currently shooting season nine and look forward to season 10 and any future seasons. I love working with my family."
© Copyright IBTimes 2023. All rights reserved.