The Bulgarian government has released pictures of the suspected suicide bomber who killed six people with an attack on a bus full of Israeli tourists.
The pictures were taken from CCTV footage at Sarafovo airport, outside which the attack took place. It shows a tall man with long hair, wearing a baseball cap and plaid shorts - matching eyewitness descriptions of the bomber.
The suspect was filmed wandering in and out of the terminal and carrying a large backpack with wheels, along with a smaller bag.
The explosion ripped apart the bus in the resort town of Burgas, which is popular with Israelis. The bus was thought to be carrying 154 people when the bomb detonated.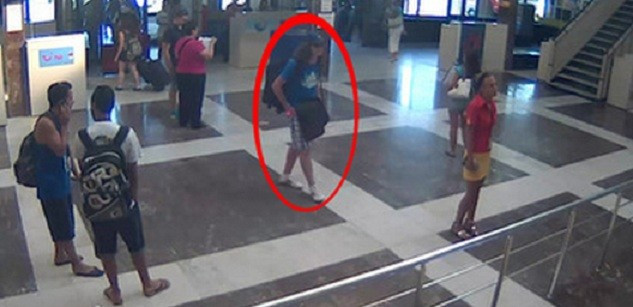 Five Israelis were killed by the blast, along with the Bulgarian bus driver.
The bomber was found to be carrying a fake Michigan driver's licence, creating widespread confusion over the cause for the attack.
Israeli prime minister Benjamin Netanyahu is sticking to his previous claims that the attack was carried out by Iran and its Lebanese proxy, the Hezbollah guerrilla group.
His comments were backed by Israeli defence minister Ehud Barak, who said: "The direct executors are Hezbollah. Israel will do all it can to find those responsible and punish them, both those who carried it out directly and those who dispatched them."
Officials are using DNA samples to try and establish the identity of the bomber, who struck soon after the tourists boarded the bus in the airport car park following a charter flight from Tel Aviv.
A military plane is carrying more than 30 injured Israelis from Burgas for treatment in Israel. The Bulgarian government has also chartered a plan to fly home another 100 tourists who were not injured, but want to cancel their vacation.