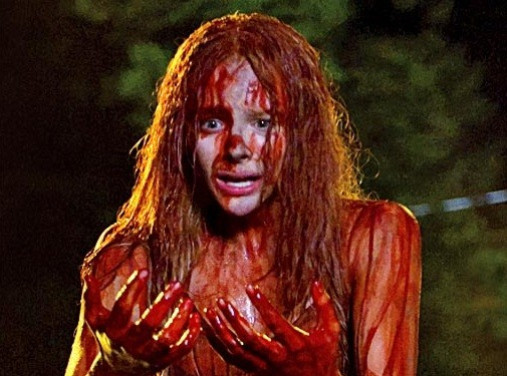 First images have been revealed of the modern remake of classic Stephen King adaptation Carrie.
Entertainment Weekly released the shots which show Chloe Moretz as the titular star of the film, along with Julianne Moore, who plays her deeply religious mother.
The film faces the steep challenge of bettering the 1976 Brian De Palma version, which remains a horror classic, with the image of a wide-eyed Sissy Spacek covered in blood becoming a horror icon.
Director Kimberley Pierce, who won acclaim for the 1999 drama Boys Don't Cry, has taken on the challenge of adapting one of King's most famous novels and will presumably focus on reimagining the book, without aping the previous film.
The story follows young Carrie, a girl who is bullied at school and struggles at home under the gaze of her fundamentalist mother. During one fateful prom night, a prank carried out by her tormentors leads to her unleashing her own special abilities.
This is not the first time Moretz has had the difficult task of stepping into the shoes of a great performance. In 2010 she starred in the American remake of 2008 Nordic vampire chiller Let the Right One In, a big challenge just two years after the original hit.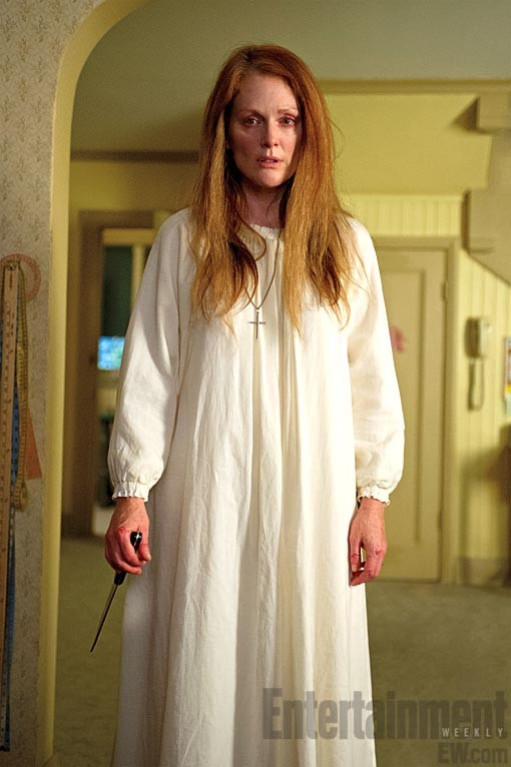 Julianne Moore's last foray into horror was 2010's disappointing Shelter, but she told EW that she enjoyed finding the humanity in the mother character's fractured psyche.
She said: "We want to make that [mother and daughter] relationship as meaningful as possible, even though it is horrible and destructive."
Sceptical fans of the original will be able to make up their minds about the remake when it is released in March 2013.