Ex-Arsenal striker Ian Wright was severely critical of Chelsea after Saturday's win. The Blues hammered League One side Brentford in the replay of a fourth round FA Cup tie. Second half goals from Juan Mata, Oscar, Frank Lampard and John Terry were more than enough to see off the lower division club, who forced the replay after an excellent 2-2 draw at Griffin Park.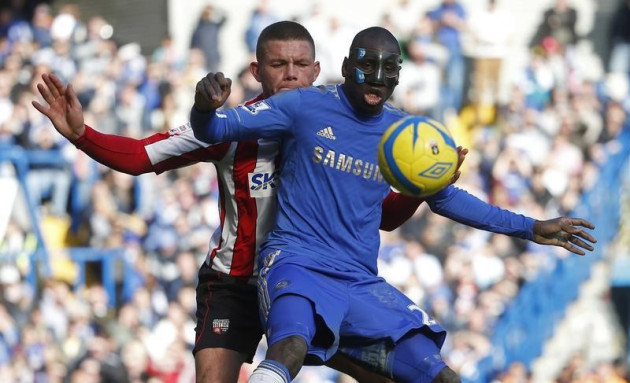 However, Wright, who was part of the ITV commentary team, has declared he was considerably less than impressed at the Blues' diving for cheap fouls and singled out England left-back Ashley Cole for specific comments.
"He's [Shaleum Logan] not touched him, he's nicked something off the referee there. It looks like he's touched him but he's not. He's acted like he's hurt but he's not hurt. It's worrying to see that this is something so natural in the game now. I hate to see it. It's horrible," Wright declared.
The 49-year-old striker made over 300 appearances for the Gunners between 1991 and 1998 and scored nearly 200 goals in that time. And it wasn't just Cole that he was furious with - Wright also singled out Brazilian defender David Luiz for criticism.
"It's a red card for me. It was a cheap shot. He's done that on purpose. He's knows exactly what he's doing and it's almost like bullying. He (Luiz) is one of these players who likes time to play but now I see he's got a little bit of a nasty side to his game, a cowardly side," Wright said.
The incident in question happened with only minutes left in the match. Chelsea were already 4-0 up when Luiz appeared to deliberately elbow 19-year-old Jake Reeves in the face.
Poll on Luiz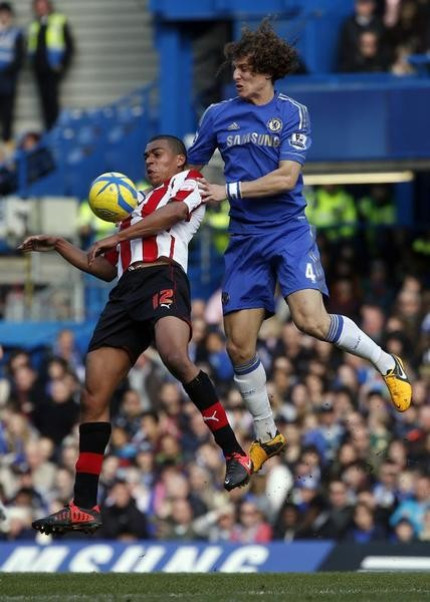 Wright's comments appeared to find favour with Graham Poll, who, writing for the Mail, said Luiz's actions "should have been a red card". And, like Wright, he declared the foul was a "cowardly" one. However, Poll also defended referee Neil Swarbrick for having shown only a yellow card.
"Of course it should have been a red card but was tough to call at the time for referee Neil Swarbrick, who issued a yellow card. Now the FA should charge Luiz but will instead hide behind the fact that Swarbrick gave a yellow card," he wrote.
Chelsea will now face Championship side Middlesbrough in the fifth round of the FA Cup, with the match scheduled to be played on 27 February at the Riverside Stadium. If the Blues can see off Tony Mowbray's side and should Premier League leaders Manchester United find their way past Reading on Monday night, Rafael Benitez and Sir Alex Ferguson will renew their rivalry in the quarter final.