These are troubled times for Chelsea Football Club.
Since the departure of Portuguese manager Jose Mourinho (and with the exception of a few bright moments under Guus Hiddink and Carlo Ancelotti), the club that was hoping to establish itself as one of the continent's elite sides has still a long way to go. When Russian businessman Roman Abramovich first bought the club, back in June, 2003, the new owner's intentions were clear from the outset. He wanted to go after the big names... the big prizes. He wanted the club to win the continent's premier trophy - the UEFA Champions League... and to look good while doing it.
Current manager Andre Villas-Boas (AVB) was tasked with the same goals when he assumed managerial charge at the start of the season. However, his results so far have been considerably less than impressive and certainly more inconsistent than even the most lenient owner of a football club looking to play with the big boys can afford to be.
Unfortunately, for AVB, the club is currently fifth in the Premier League, with 43 points from 24 games and a yawning 17 point gap between them and league leaders Manchester City. Worse still, they have been forced into a replay of a FA Cup tie against Birmingham after barely securing a draw in the first round at Stamford Bridge and, on Tuesday night, the Blues will travel to Naples, Italy, for a potentially season-defining Champions League game against an alarmingly youthful and exciting Napoli side.
The alarm bells are ringing for AVB. News of public and ill-tempered arguments with key players (in front of Abramovich, no less), reports of senior players countermanding his instructions and delivering their own half-time talks and an increasingly controversial club captain in John Terry are conspiring to make his position less than tenable. It doesn't help that the supporters are beginning to call for Mourinho's return... or at the least the short-term re-appointment of Guus Hiddink.
To his credit, AVB has remained steadfastly confident in the permanency of his position, even if results, his body language and prior experience of the club owner's short patience say otherwise. Now, however, given recent results (the throwing away of a 3 goal lead against rivals Manchester United, a terribly lacklustre 0-2 defeat to Everton, the 1-1 draws with Birmingham and Swansea City), the game against Napoli could well decide if the young Portuguese will remain in the dugout by the time Bolton comes visiting on Feb. 25.
There has been a lot of speculation on who Abramovich could turn to, in the event that AVB fails to persuade the squad to play some good football in Italy. The most recent name to hit the list is Spaniard Rafa Benitez.
Here is a look at three big-name managers who could replace AVB: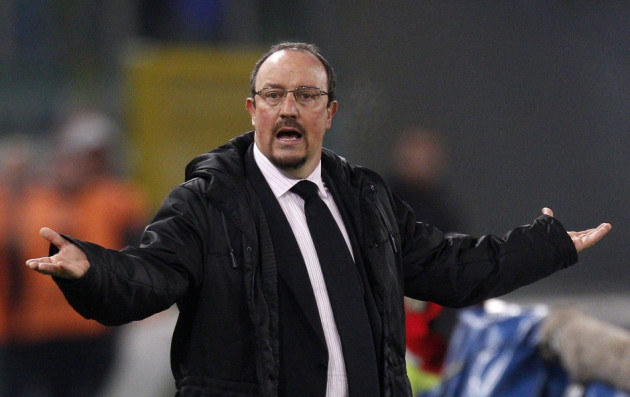 Rafa Benitez
Currently With: Unemployed
Reason: Benitez, who is currently unemployed after a spell with Inter Milan, has prior knowledge of the Premier League (having coached Liverpool from 2004 to 2010), has experience in the Champions League (cue the famous comeback win against AC Milan in the 2004/05 finals), is well-versed in the more stylish continental game (from previous spells with Valencia and as a youth coach for Real Madrid) and, perhaps most interestingly, has often been accused of favouring results in Europe over domestic trophies.
Nevertheless, the 51-year-old Spaniard, despite having his share of detractors, actually has a surprisingly good track record at the bigger clubs. He has managed 7 clubs in his career so far, with Valencia, Liverpool and Inter Milan being the big ones. During that phase, he has twice been the league champion of Spain (and given the absolute dominance that traditional powerhouses Barcelona and Real Madrid wield, this is no mean feat), the UEFA Cup champion and the Champions League.
Verdict - Could this be Abramovich's Champions League messiah?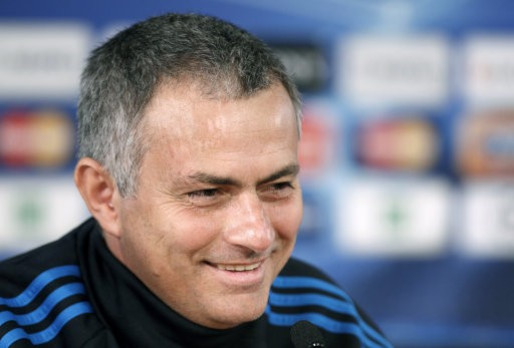 Jose Mourinho
Currently With: Real Madrid
Reason: Jose Mourinho would be the signing the fans would absolutely adore. Consider this - Mourinho's style of management is a brutal, no-nonsense one. Were he to return to the club, he would immediately realise players like Lampard, Terry, Malouda and David Luiz and even some like Drogba, Cech, Essien, Mikel are simply not doing enough for a club of Chelsea's aspirations... and given his beautiful lack of sentimentality in such matters, he would probably waste no time in offloading these names. That would actually be a great step forward for the club. However, bringing Mourinho back would also mean that Abramovich would have to make-up with his former employee and even climb down off the argumentative horse that drove him away in the first place... and that is perhaps the least likely of all.
Moreover, Mourinho is in his second season with Real Madrid, having set himself the task of restoring the Spanish club's dominance over country and continent. That task is only half complete and it is very unlike the "special one" to leave something unfinished. The fruits of his first season's labours with the club (Mourinho's famous "second season success") are only now likely to truly come through and he will not want some other manager to take the plaudits for his hard work.
Verdict - The return of the prodigal son? If Mourinho does return, it will definitely not be before the end of this season. There is far too much at stake in Madrid for him to walk away.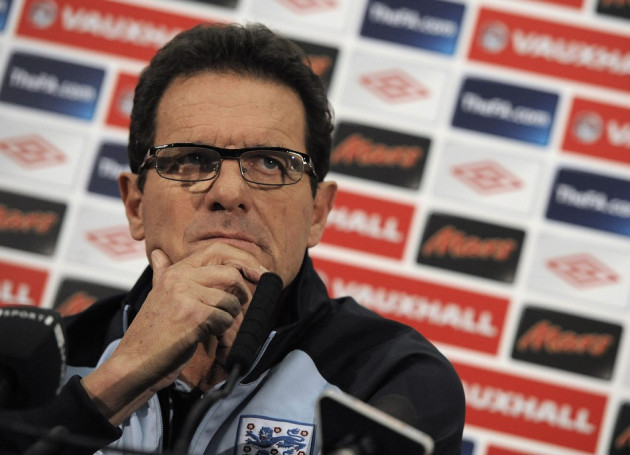 Fabio Capello
Currently With: Unemployed
Reason: It is increasingly becoming clear that what Chelsea needs is the combination of a disciplinarian with either a tactically proficient coach or one versed in man management skills. Mourinho may not be the world's most tactically aware manager but he is, without doubt one of the three best man managers in today's game (the others being Sir Alex Ferguson and Pep Guardiola). Since Mourinho's reign at Stamford Bridge, none of the managers have really managed to capture the dressing room and that has been their biggest problem. Luiz Felipe Scolari is a World Cup-winning coach, Carlo Ancelotti is a multiple Serie A-winning manager and a Champions League-winning one too and Guus Hiddink (although explicitly a short-term option) has had tremendous success with under-rated teams... none of them, including interim mangers like Avram Grant and Ray Wilkins, have anything remotely close to the character that Mourinho has... except for Fabio Capello.
Capello is a bulldog.
Under his reign, you will either work for the club... or you will leave. If you stay, you are guaranteed to win titles. There are not more than 2 or 3 other managers in football today of whom this can be said. Perhaps the best illustration of his winning mentality is the fact that he has coached Real Madrid twice... for one season each time... and has won La Liga on both occasions.
The big problem though is that Capello doesn't play nice... particularly with the media... something that led to quite a few problems during his reign as the England manager. Moreover, he has a very practical approach to football, which means Abramovich is unlikely to get the "pretty football" he wants.
The decision is his - does he go for "pretty football" and a title drought... or a disciplinarian and the promise of titles?
Verdict: Unlikely. Capello has only recently left England and that too after something of a rather controversial bust-up with the Football Association. Moreover, he has ruled out any short-term commitment, which means Abramovich will have to pay up for the long-term, if he wants Capello in the dugout.