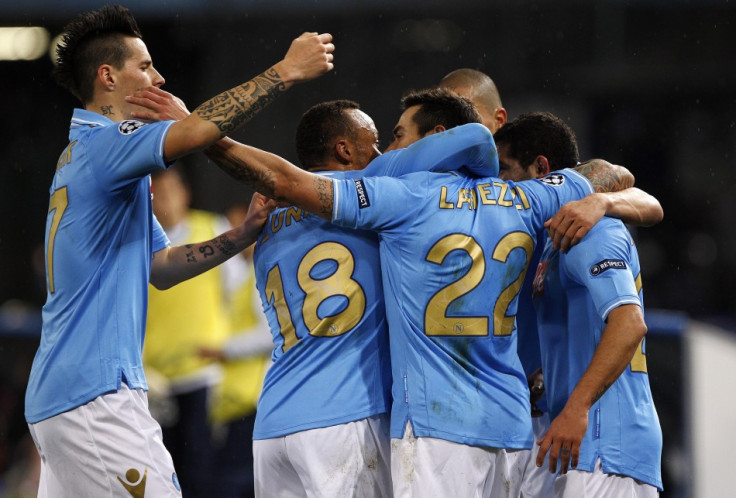 Andre Villas-Boas insists that he made the right decisions with his selection choices in last night's match-up with Napoli, despite Chelsea losing 3-1.
Napoli's attacking line up of Ezequiel Lavezzi, Edinson Cavani and Marek Hamsik proved too much for the Blues' starting backline comprising of Jose Bosingwa, Gary Cahill and David Luiz.
Villas-Boas' decision not to start Ashley Cole, Michael Essien or Frank Lampard has been widely criticised, with the side looking out of sync many times during the match, and eventually going down to their Italian counterparts.
But the manager, who is said to be having issues with the players in the dressing room, has stood by his selection choices for the Champions League tie.
"You can have your opinion but it was based on what was the best team in my thoughts," he said, as reported by the BBC.
"We will analyse strongly what we did wrongly because a couple of things need to get better. It is not impossible to recover from 3-1."
Speculation is mounting today that Cole in particular was angry with Villas-Boas' tactics last night, claiming that Chelsea would never win trophies under his leadership.
And the 34 year old has admitted that Cole and Lampard both spoke with him about their lack of involvement in the loss, insisting that with their experience they could have contributed more.
"I had a conversation with Ashley and Frank. Through the players that they are and the players with the experience they have, they felt they could have helped the team," Villas-Boas revealed. "That's perfectly understandable."
Mistakes in defence were widely blamed for Napoli's dominance over the course of the match, with David Luiz in particular drawing blame from pundits.
The loss of John Terry to injury was always going to hit Chelsea hard, and Villas-Boas said that his leadership was sorely missed on the pitch.
"We have to solve these mistakes at the back," he said. "We need this concentration right and this efficiency right, for sure.
"At the moment, without John, a very important player for the team, we have suffered a lot of goals recently.
"The first two goals we had more numbers back, and if we were more organised they wouldn't have scored."
Chelsea will now recover in preparation for facing Bolton this weekend, and desperately need to take three points in the hopes of keeping their fight for a Champions League spot for next season alive.