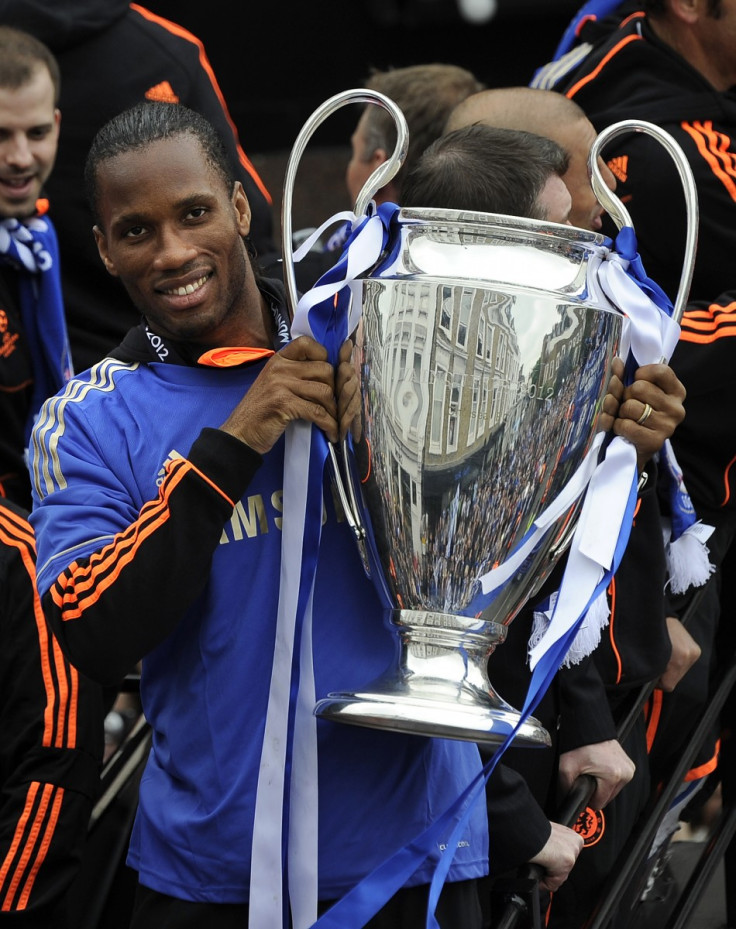 No one doubts the skill of Chelsea and Ivorian striker Didier Drogba after the Blues secured their maiden Champions League on Saturday. However, earlier, when former Chelsea boss Andre Villas-Boas had suggested that his team would win the European competition, he was ridiculed by none other than Drogba.
The 34-year-old Ivorian, who scored Chelsea's winning penalty in the Champions League final against Bayern Munich, earlier, had been quite disappointed and angry with Villas-Boas after he was constantly benched for most of the Blues' Champions League games.
Apart from Drogba, the Portuguese boss had also chosen to use the services of Chelsea veterans including Frank Lampard and Ashley Cole on a very minimal basis.
Drogba, whose future at Stamford Bridge is still under speculation after his agents denied that he had decided to leave, had, earlier, told his former boss that his methods were tearing the team apart. Still, Villas-Boas failed to take heed and finally he was given the sack following Chelsea's 1-3 loss to Italian side Napoli in the first leg, round of sixteen of the Champions League.
"Football is funny. I remember in November Villas-Boas had told me we would win the Champions League. I responded 'Are you dreaming or what? We've lost all our values. There's no more team. It's impossible,' The Sun quoted Drogba as saying.
After interim manager Roberto Di Matteo took over, Chelsea saw a drastic chance in their form and confidence and the rest is history.
"Finally the return of the old players, with Lampard and me, did the team good," he said, reported the Guardian.
The 41-year-old Italian, who also led Chelsea to the FA Cup glory, led Chelsea to wins after wins despite the odds being drastically against them.
"We went through against Barca even though we are a lot less strong than we were in 2009," he added.
Meanwhile, Drogba says that the credit for Chelsea's successful penalty shootout against Bayern Munich in the finals of the Champions League should go to the Blues' goalkeeping coach Christophe Lollichon, who had apparently briefed his players about Manuel Neuer (Bayern Munich goalkeeper) goalkeeping techniques in a penalty shootout.
"Even before I struck the ball, I saw him move to the left. I knew it was won," he added, according to the Sun.