Chelsea target Milos Krasic will be sold for less than the current €11 million price attached to the winger, with Juventus reportedly willing to sell him for a lower price if the right club make an offer.
Krasic was the subject of a bidding war when he made the move to the Old Lady in the 2010 summer, but has since failed to impress in Italy, being left on the bench a number of times.
Chelsea have long been connected with the star, and last February his agent admitted that a summer move is on the cards.
"Milos is appreciated everywhere, so we'll see which side will come forward between now and June," Valado Borozan said at the time.
"He is under contract and so far there has not been a need to start talking to other clubs.
"Chelsea? They are interested in the player and they are one of the clubs he likes."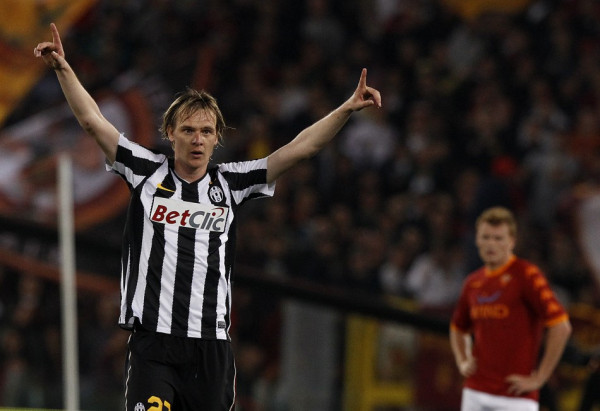 And now Italian outlet Tuttosport is reporting that the Serbia international is set to leave for much cheaper than the €11 million that has been quoted in the past, and that the Premier League is his preferred destination.
Chelsea are currently sitting outside the top four in the Premier League table, and will no doubt be looking to rebuild under yet another new manager after Andre Villas-Boas was sacked after just 10 months in charge at the club.
And Krasic may be just the signing the Blues are looking for, with the 27 year old admitting that he wants to move away from Juventus to get more first team opportunities.
"I am sorry that I have to leave Juventus. No-one would be happy to leave such a big club, especially after enjoying such a good first season and then being written off by the coach," he told Vecernje Novosti at the end of March.
"It is in my best interest to leave.
"At the moment I am trying to stay in good shape and preparing to find a new club in June."
With that in mind, another bidding war could ensue for the star come summer, and Chelsea are one of the few clubs who are not only able to compete for big money players, but they can usually win out in England at least.