If Sir Chris Hoy needed any reminder of the demands that come with being among the most decorated British Olympians in history, then the furore that has accompanied him since he produced the most dominant performance of his career in the men's keirin final, will have brought back memories of his road to London 2012.
"I was shattered," Hoy admitted after collecting a sixth Olympic title. "I came in here [the Team GB press centre] and I couldn't really remember it. It was like I was in a dream when I got here I was so tired that I went to the BBC and did all the exciting things and did all the various film interviews and then all of a sudden this crash just hit me and I lay down in a corner.
"I was sleeping in a corner for about 15 minutes then I got woken up taken in a car and arrived here. I don't remember what happened when I was here, I did a couple of interviews and I was taken back.
"I was sleeping in the car and I got back between about 11:30 and midnight and I staggered my way in put my head to the pillow and my eyes were open and I was wide awake and I was like come on! I've got to get to sleep.
"I was lying there until about two in the morning knowing I was getting up at six to do it all again. I just had to get to sleep and the more I thought about it the more the memories of the races and the experiences I'd had come over the last few hours and I couldn't stop thinking about everything that had happened and it took a while for me to calm down finally and actually get some sleep."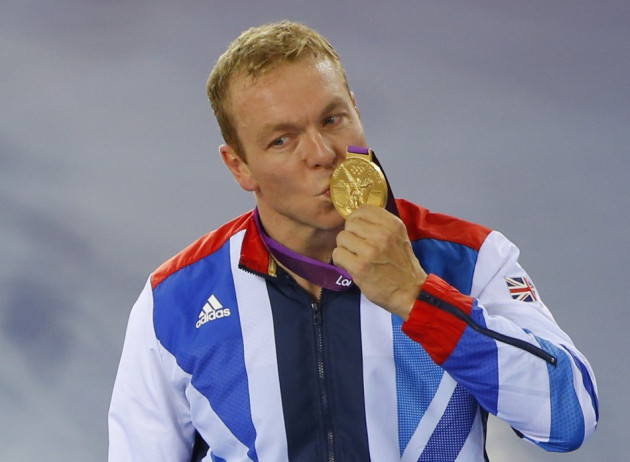 Since claiming Great Britain's seventh gold inside the pressure cooker of the London velodrome, Hoy's journey to the assembled written media on a scorching Wednesday afternoon mirrored that of his attempts to qualify for this year's team.
Such were the sacrifices made by British sports' finest competitor they contribute to his reasons for wanting to call time on his Olympic career, while his desire to see the younger generation repeat his success burns bright.
"I can't imagine any scenario that I would actually make it that far [to Rio in 2016] especially with the strength in depth in the British team it's not a matter of choosing whether to go on it's about earning that spot and it was hard enough getting to these games with the team that we've got," Hoy conceded.
"Some of the training sessions aren't that painful it's more about the execution and the performance and the technical exercise. It's a bit like lifting weights; it's not physically painful or physically demanding.
"There's other sessions which you do which leave you lying on the crowd, curled up in a ball and you often vomit and it's not pleasant at all and there are certain parts of your training that are really grim but it's part of the process that you have to go through.
"The sensation in your legs is a sharp stinging pain. The lactic acid is what everyone talks about, it's a by-product of training at that intensity and in the race you're really not aware of it and you're really just trying to get to the line and keep your form just the way you want it.
"I think the doubts over whether you can achieve it or not drives you on and there's this question over whether can you do it. If it was assured you wouldn't have the same enjoyment that you would have when you achieve it.
"It was a struggle, but now I can live a normal life for a few months and enjoy doing other things than eating, training and resting and nothing else."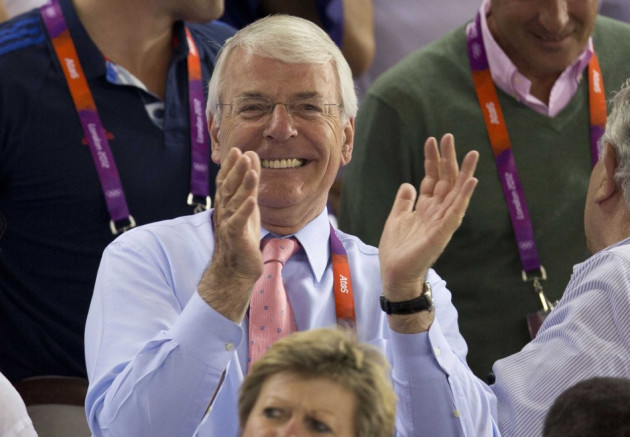 British cycling's selection policy is no longer about who is willing, but who is ready. From the moment National Lottery funding was introduced, track cyclists have found the competition greater as success increases in regularity.
Triggered by just a single gold medal from the boat of Sir Steven Redgrave and Matthew Pincent in Atlanta in 1996, sport quickly became a buzzword under the governance of Sir John Major. Jason Queally, Bradley Wiggins and now Hoy have all benefited from the change of emphasis.
"It took the poor performance in Atlanta to change things in Britain," Hoy admitted. "In 1996 there was one gold medal in the whole team and the government realised or the powers that be realised that we have to invest in sport.
"That it when the National Lottery came on board and through the Lottery, sports received funds and that was the very beginning and was the first little acorn that grew to this massive tree that we have now, this oak tree.
"It shows that funding you have to have it, with the facilities I've mentioned the track in Manchester and with talented athletes and support.
"I think specifically in London it's the home support and that added incentive in training that added focus and that this is your time, this is the greatest event of our lives and no matter what the athletes have achieved here, beyond this it's good, but it's not as good as London.
"This is as great as it could be and to experience that roar at all sports. I sit watching the TV at night, watching the athletics and if the TV is turned up to sort of mid-way volume you can still hear the roar of the crowd from out the window more than you can your TV. It's insane."
The International Cycling Union's decision to limit one rider per event attempted to strangle Britain's dominance of the track in Beijing, where they won 14 medals, and led to Hoy missing out on a chance to defend his Olympic sprint title in London.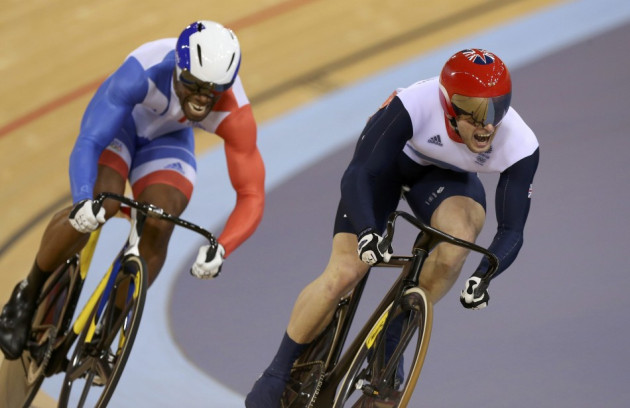 His defeat to eventual Olympic champion Jason Kenny during April's World Track Championships saw head coach Shane Sutton and performance director Dave Brailsford opt to select the 24 year old for the individual sprint, and Hoy admits the ruling has accomplished little given Great Britain's dominance.
"Having one less rider per nation has achieved nothing in terms of the number of competitors because you'd have the team sprint team; we had three guys here we could have had two of guys racing in two events.
"I think the aim was to stop one nation from dominating and that obviously hasn't worked out for them.
"It's about the fans," Hoy added. "Go to an 100m final and there's only Usain Bolt, there's no Blake or there's only one American, or there's only one athlete from each country it wouldn't be the same spectacle.
"The Olympic games should be about the very best of the best no matter where they're from in my opinion. But I think they should go back to the old days, two per nation or even three per nation who knows but just to have the best riders in the world at an Olympic Games and give them the chance to see what they can do."
The UCI ruling has clearly done little to affect Hoy's dominance on the Olympic stage. The knight of the realm leaves London as Britain's most successful Olympian; an accolade he can boast for the next four years. As his closing media commitments show, nothing ever stops him.