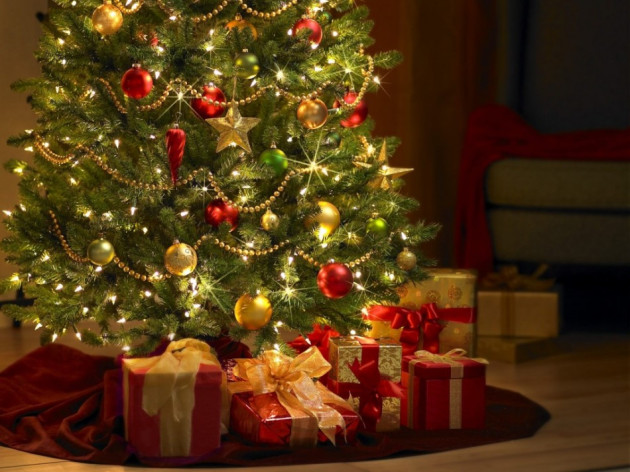 Store tills will be jingling a little less often this Christmas, with news that Brits plan to cut back on their festive spending for the first time this decade.
British families estimate Christmas will cost them an average of £487 this year - that's £21 less than 2012. While wages remain stagnant and household bills spiral at up to four times the rate on inflation, it's no surprise that parents simply can't afford to be lavish, even for the biggest celebration of the year.
A recent Netmums survey found seven in 10 families say they are struggling to make ends meet, while consumer group Which placed rising food and energy costs as the biggest worry for mums and dads. Four in 10 of us are even looking to cut back on buying basic food like bread and milk to save cash.
So while Christmas maybe a time of peace on earth, there will be no peace for mums trying to balance the household budget. And for many it will be a bleak midwinter trying to scrape together anything like almost £500 for a festive get-together.
New figures from the national Money Advice Service reveal a third of Brits will cover Christmas with credit, and a chilling 1.2 million will feel forced to turn to payday loans for their festive food and gifts. But while loans may bring short-term Christmas cheer, they will leave you with a financial hangover longer after the last glass of Bailey's has been drunk.
One in ten families are still paying off last year's Yule, so piling on more debt will pile on more misery.
So at the risk of sounding like Scrooge, why do we feel so pressured to spend at Christmas?
With enticing adverts now beginning at the end of October and the TV, radio and press groaning with lavish gift ideas, we've been made to feel it's all about money.
From the must-have presents to the super-size tree, the glitziest decorations, flashiest festive meal and parcels packed with pricey gadgets, under all the colour and chaos - haven't we lost sight of what it's REALLY all about?
For me, it's first and foremost about family. Spending time with those we love costs nothing, apart from the cost of getting there - but it's absolutely priceless. And while it's easy to fritter a fortune on expensive food, Christmas lunch is just one meal, so is it really worth getting into debt for?
And as for presents, let's stop the festive madness that makes us feel we have to buy for almost everyone in our lives. But cutting back to a small few tokens of appreciation for those who really matter, we can all benefit and stop our budgets taking a battering.
And finally, as every family knows, the gift of time is more precious than any present and it's what you children really want from you.
On Netmums we are starting to see the beginning of a backlash against Christmas commercialism. While mums still get into the Christmas spirit, many plan throughout the year to make the most of their money, from buying cards and wrapping paper cut-price in the January sales to making gifts for their friends and family or Xmas cards with their kids.
Most have been driven to do it by financial worries - but more and more mums are joining in, not just to balance the budget but to claim back Christmas and make it all about the children, not the credit card.
So this year, try dreaming of a tight Christmas - it may improve more than just your bank balance.
Visit www.netmums.com for more money-saving tips or advice about all aspects of parenthood.