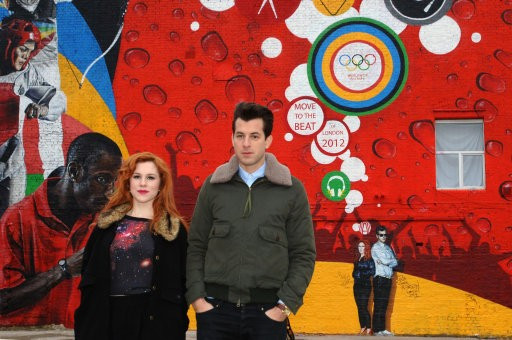 The Olympics are drawing ever closer... and to mark the occasion, American soft drinks major Coca-Cola has launched its global television advertisement for the 2012 London Olympics!
The ad, which was created as part of its "Move to the Beat" campaign by Mother London, will premiere in Britain during the Brit Awards on Feb. 21.
In a press release, Coca-Cola said the video featured a brand-new track - "Anywhere in the World"- written by music producer Mark Ronson and singer Katy B. furthermore, the company also said they had created four films, in 30 and 60s formats, as well as two long-form films running to 2 and 4 minutes.
The song in the new advertisement, which was created as the anthem for the Coca-Cola Olympic Games campaign, has supposedly captured the spirits of the Coca-Cola "Move to the Beat" athletes - five Olympic hopefuls; four performed live at the event and one appeared on video.
The athletes - Kseniya Vdovina (Russia) ran on a treadmill; Darius Knight (Great Britain) played table tennis; Dayyan Jaffar (Singapore) re-created fine archery moments; and David Oliver (USA) cleared hurdles on a raised track. Maria Espinoza (Mexico) appeared at the event via video and her distinctive Taekwondo shouts are featured in the anthem.
"When we started planning the event, we set upon an extremely ambitious aim to visually represent the fusion between sport and music. We worked to create choreography that the athletes would perform in time with the beat of the track and as we were only shooting five takes, it had to be spot on every time. We had a unique opportunity to bring Move to the Beat to life in an innovative way and I'm delighted with what we achieved," said Kim Gehrig said, the director of the advertisement.
The "Move to the Beat" ads will begin airing in multiple countries from early this year. The anthem featured in the television commercial will be released in May.
Meanwhile, Check Out a Sneak Peek of the Ad...