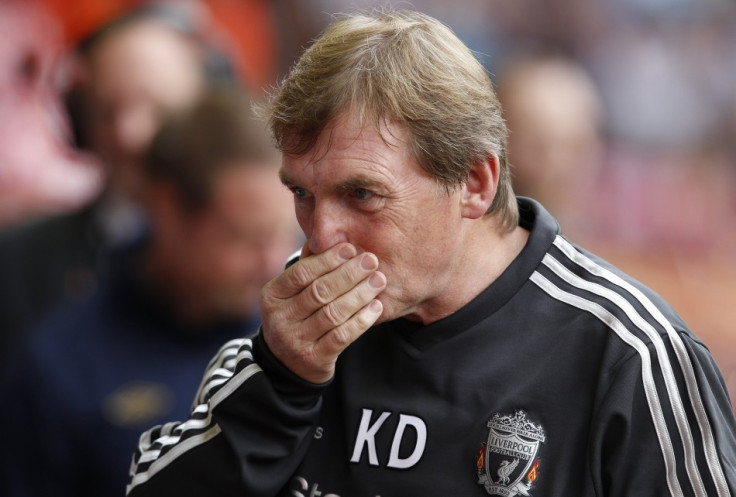 Liverpool legend Tommy Smith is the latest former Anfield star to lambast the apparent farcical hypocrisy of the Football Association over their successful appeal against Manchester United star Wayne Rooney's international ban.
In a week in which the aforementioned Old Trafford talisman had his three match ban reduced to two on appeal, the FA not only handed Liverpool striker Luis Suarez with a misconduct charge but they also banned Jay Spearing for his challenge on Moussa Dembele.
Smith, who won four league titles and two European Cups during his remarkable Liverpool career, believes the FA have no grounds to justify their recent double standards and claims Kenny Dalglish is well within his rights to publicly lambast them for their apparent hypocrisy given their efforts to aid the aforementioned Manchester United star.
Rooney was initially banned for the entire group stages of next summer's European Championships but the Manchester United star will now be able to face the Ukraine in the final match and Liverpool hero Smith believes the case is hugely embarrassing for the Football Association.
"Whatever the rules and regulations, (Liverpool boss) Kenny Dalglish has this week exposed what amounts to a farce in football." The former Anfield enforcer told the Liverpool Echo.
"How can anyone possibly justify Jay Spearing getting a three-game ban for his tackle on Dembele (during Liverpool's loss at Craven Cottage), and (Manchester United striker) Wayne Rooney a two-game ban for his much more serious offence.
"It's simple - nobody can. And I'm as furious about it as the Liverpool boss, every Reds fan and no doubt every right-minded fan of other clubs.
Smith was one of the most feared and imposing central midfielders in English footballer during his Liverpool pomp, revered for his tough tackling and uncompromising style and he suggests Spearing's challenge on the previously mentioned Fulham striker was legitimate and fair, while he claims the actions of Manchester United's Rooney were anything but.
"Spearing won the ball fair and square for me - I don't know what the game is coming to if that was a sending off." The Liverpool icon continued. "But Rooney's wasn't even a tackle or an attempt at one. It was a temper tantrum which saw him boot his opponent in anger.
"I'd love to know on just what grounds Rooney's FA-backed appeal succeeded. But I doubt we'll be told." The evidently irate Liverpool legend continued. "There's no doubt this is a huge embarrassment for the FA and the game in general. For one thing, the FA's so-called Respect Campaign is now in tatters, a standing joke.
"Sadly, however, it's no laughing matter for Liverpool Football Club."
While the FA had the gumption to pursue Rooney's well documented case, they also charged Liverpool for failing to control their players; yet another example of the blatant double standards according to the Anfield hero.
"To compound the anger and sense of injustice, Liverpool also gets charged with failing to control the players after Spearing's red card." Smith added.
"That too is a joke. No-one was talking about the lads' reaction to the red card decision in the media - but out of the blue comes the FA with another charge. All the Liverpool players did was plead with the referee that Jay had won the ball. They were there in numbers but were not aggressive or threatening to Kevin Friend."
Smith believes Dalglish is correct to publicly protect his Liverpool stars while also well within in his rights to raise concerns about the FA's agenda and 'unjustified' handling of Luiz Suarez.
"So I'm glad to see Kenny backing his players and Liverpool and pointing out these things, including the unjustified stick Luis Suarez is getting with people cynically trying to label him with a reputation he doesn't deserve.
"You have to stick up for yourselves in this game. And (Liverpool boss) enny Dalglish has just made a bloody good point. Things now need to change so everyone gets justice - and we all play by the same rules."