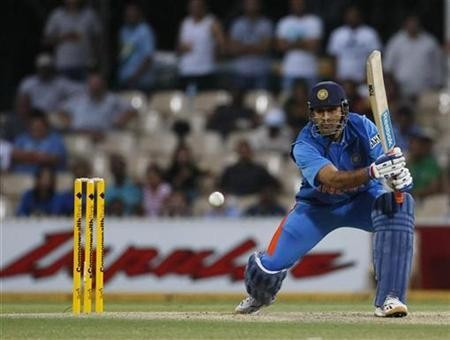 India's captain Mahendra Singh Dhoni tops the list of the world's highest earning cricketers compiled by Forbes, followed by compatriot Sachin Tendulkar, as six Indians and four Australians feature in the top 10.
With earnings of $26.5million (£17m) last year, Dhoni features at the top and according to the US magazine $23m (£14.7m) of it was earned only from endorsements.
"Only a small portion of that payout, about $3.5 million, comes directly from Dhoni's on-field play. The remaining sum of $23 million comes from his impressive list of nearly 25 endorsements, including PepsiCo, Reebok and Sony," the report stated.
Tendulkar, one of the best players in the history of the game, stands second at $18.6m (£12m), out of which $16.5m (£10.5m) comes from sponsors that include Adidas, Coca-Cola, Castrol and Toshiba.
The next three spots on the list are also held by Indians as the country's players' complete the top five, highlighting how lucrative it is to play cricket in the South Asian nation.
Gautam Gambhir (£4.7m) ranks third, Virat Kohli (£4.5m) fourth and Virender Sehwag (£4.4m) fifth, while their compatriot Yusuf Pathan (£2.4m) takes the 10th spot.
The report claims Indian companies are willing to spend millions for a top player's endorsement and even foreigners like Australia's Brett Lee and Shane Watson are paid well by Indian advertisers.
Watson is sixth and leads the four Aussie players on the list with earnings of £3.8m last year. The 31-year-old is followed by his captain Michael Clarke (£3.1m), Lee (£3m) and former skipper Ricky Ponting (£2.6m). The report also identifies David Warner as a player who has the potential to become the nation's top-earning cricketer in a few years. The 25-year-old already has endorsements with Adidas and bat maker Gray-Nicolls.
The magazine says that the earnings estimates include salaries, bonuses and prize monies from both club and national teams, as well as endorsement income for the year between June 2011 and June 2012. It does not subtract taxes or agents' fees.
Top 10 list:
1. Mahendra Singh Dhoni (£17m)
2. Sachin Tendulkar (£12m)
3. Gautam Gambhir (£4.7m)
4. Virat Kohli (£4.5m)
5. Virendra Sehwag (£4.4m)
6. Shane Watson (£3.8m)
7. Michael Clarke (£3.1m)
8. Brett Lee (£3m)
9. Ricky Ponting (£2.6m)
10. Yusuf Pathan (£2.4m)