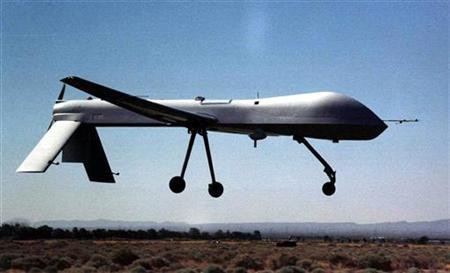 A US drone attack has killed at least 10 people suspected of being Taliban militants in the region of North Waziristan in Pakistan, it is the second such attack in less than a day.
The attack consisted of two missiles launched at a compound in the area of Maizarkhel. The men killed were reportedly members of a group led by local Taliban chief Hafiz Gul Bahadur.
Another drone strike launched last night killed three alleged Taliban members near the town of Mirali. So far more than 200 people have died in drone attacks in Waziristan since the beginning of the year.
Drone attacks have been condemned by UN investigator Philip Alston, who recently claimed that the unmanned missions lead to a "Playstation mentality" in which distant operators conduct actions which can kill innocent civilians.