US Drone Strike Kills Pakistani Taliban Head Hakimullah Mehsud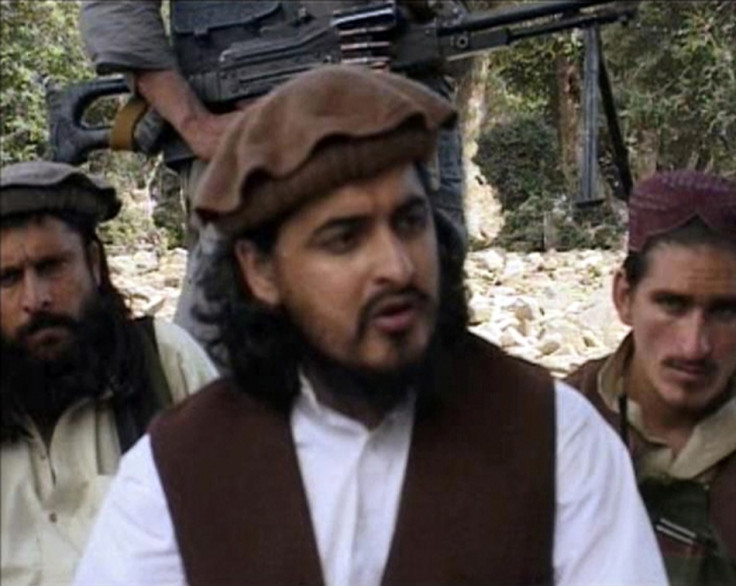 A drone attack has killed Pakistani Taliban leader Hakimullah Mehsud, who the US believed was behind a suicide bombing that killed five CIA officials in 2009 and a foiled plot to bomb Times Square in 2010.
Mehsud's death was confirmed by high ranking Taliban operatives and US officials, who said that Mehsud was killed in a drone attack.
The drones fired four missiles at a compound in Danda Darpa Khel, a village about 5km from North Waziristan's capital Miranshah, where Mehsud was attending a gathering of 25 Taliban leaders to discuss the Pakistani government's offer of talks, Reuters reported, citing intelligence, army and Taliban sources.
"We confirm with great sorrow that our esteemed leader was martyred in a drone attack," a senior Taliban commander said.
According to a Taliban commander, Mehsud's funeral will be held on Saturday 2 November in Miranshah.
In Washington, a White House spokeswoman said the killing of Mehsud, "if true" would be a serious loss to the Pakistan Taliban.
Controversy over US drone strikes in Pakistan has grown in recent weeks, with the revelations in Snowden documents that the National Security Agency had a key role in the planning of the strikes. Unofficial reports claim that hundreds of civilians have been killed in the drone attacks, which the US says were crucial in eliminating al-Qaida and Taliban terrorists.
Mehsud, believed to be in his mid-30s, had started off as a Taliban commander's driver and rose through the ranks. He assumed control of the Pakistan Taliban in 2009 when his mentor, Baitullah Mehsud, died in a drone attack.
The US placed a $5m bounty on Mehsud's head after he appeared in a farewell video with the Jordanian suicide bomber who attacked a US base in Afghanistan, killing CIA employees.
Mehsud's death is a major boost for the US, but, analysts say it will adversely affect Pakistan's efforts to open peace talks with the hard-line Islamic outfit. The attack coincided with an announcement by the Pakistani government that it would send envoys to the Taliban stronghold of North Waziristan to hold talks.
The Taliban vowed revenge for the attack and appointed two new commanders, Maulvi Omar Khalid and Maulana Fazlullah.
"Among these men, one will replace our slain Ameer (leader). Maulvi Omar Khalid ... is most likely to replace Hakimullah Mehsud," Reuters quoted a senior Pakistan Taliban official as saying.
"You will see our reaction."
© Copyright IBTimes 2023. All rights reserved.