Roy Hodgson has admitted he is very hopeful that Wayne Rooney can return to the England fold as soon as possible, with the Manchester United striker still recovering from injury.
Rooney suffered a gash to his leg in the second game of the season against Fulham, and is reportedly set to spend a month on the sidelines as he recovers.
And though his comeback is far from sure in the United line-up, with Robin van Persie currently on fire for the Red Devils, the England international needn't worry about returning to play for his country when he's fully fit again.
"The sooner he comes back into our fold the better," Hodgson told the Manchester Evening News. "We are short of experienced and quality front players in England.
"We'll get the best out of him because he's desperate to play for England.
"Wayne is an excellent footballer and with quality players the quality is permanent."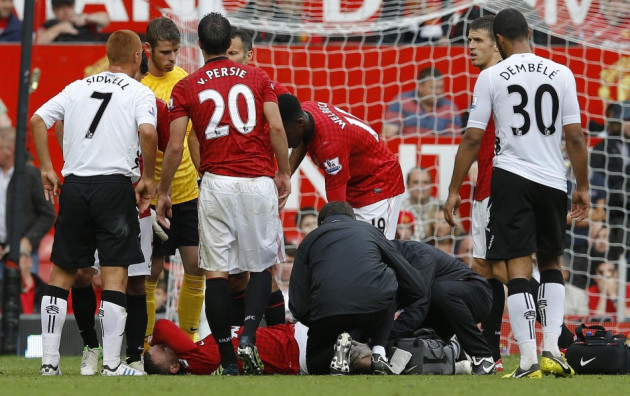 England lacked firepower against the Ukraine during the week, drawing 1-1 with the side as a result of a successful penalty kick from Frank Lampard.
Critics have often pointed to the contrast in Rooney's performances for United and England; even Fabio Capello himself quipped that the only language the 26 year old seemed to understand has come out of the mouth of Sir Alex Ferguson.
And though he had a disappointing run in Euro 2012, after a brilliant finish to United's season in the Premier League, Hodgson believes that the star has what it takes to come good for his country as well as his club.
"The general opinion after the Euros was that he didn't play well," he explained. "I'm not going to stand here arguing and defending and debating that, but I'm not certain I totally agree with it.
"I still think I've got a very good player in Wayne Rooney.
"I've spoken to him and I know he is very anxious to do well for England."