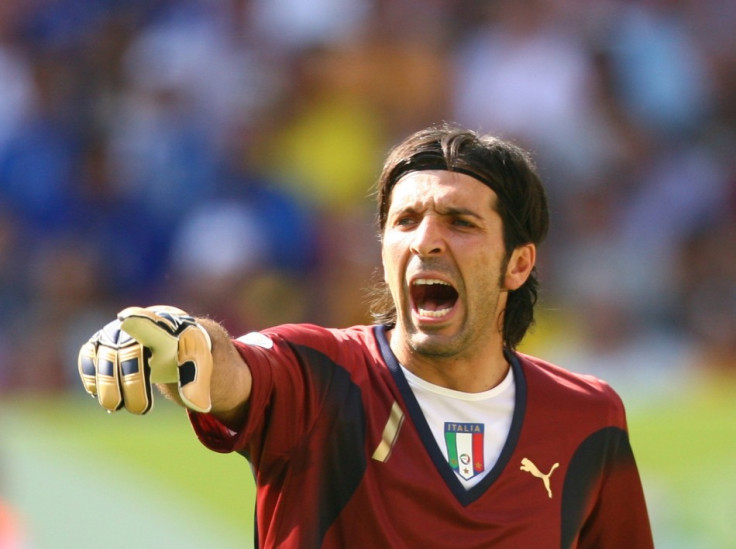 Is this a case of the pot calling the kettle black?
Calciopoli Scandal of 2006:
The Italian national team, indeed the very game in that country, has been so severely under the hammer in recent times, thanks to the string of accusations and investigations that began with the Calciopoli scandal of 2006. The scandal continued, with the reputations of top clubs like Juventus, AC Milan, Inter Milan, Sampdoria and Genoa, among a host of others, left in tatters. In addition, it also damaged the country's reputation at the international level.
The scandal that began six years ago has shown little signs of slowing down. The Italian FA received unwelcome news just before the ongoing European Championships kicked off - that players were still being called up for questioning and being implicated in the scandal.
Calciopoli Spills over into Euro 2012:
Defenders Domeniaco Criscito (Zenit St Petersburg) and Leonardo Bonucci (Juventus) were both pulled from the national squad after police raided Criscito's room during the training camp and spoke to Bonucci later. According to a report in the Guardian, police then arrested 17 more people, including 11 players - Stefano Mauri, the captain of Lazio and Juventus manager Antonio Conte among them. The result - coach Cesare Prandelli was forced to reshuffle his squad, dropping the players under the spotlight. There was even talk of Italy withdrawing from the 2012 European Championships.
The point is that it is slightly ironic that a side so heavily enmeshed in scandals of this sort should point fingers at other teams. This is not to say match fixing does not or may not exist elsewhere; the traditional debates that surround the "maletas" (suitcases reportedly full of money that are exchanged between clubs looking for last-day favours) in Spain are a good example.
Essentially, the question is - should people who live in glass houses throw stones?
Spain - Croatia Collusion?
As things stand in Group C, Spain and Croatia top the standings with four points apiece. Italy are third with two while the Republic of Ireland, who have already been eliminated, are bottom with zero points. On Monday evening, the final round of games will see Spain play Croatia in Gdansk and Italy face Ireland in Poznan. This is where Italian conspiracy theories begin.
The primary bone of contention is that should Spain and Croatia engineer a 2-2 draw, then regardless of what Prandelli's side does against Ireland, Italy will be eliminated from the group stages; check out a complete analysis of possible results here. Any result other than a 2-2 score between the defending champions and the Croatians will give Italy a chance of qualifying, at the expense of one of those two teams, meaning that theoretically, neither Spain nor Croatia are actually assured of a quarterfinal berth. All of the above, incidentally, will be void if Italy do not beat Ireland; a draw will not be enough at all.
It could, therefore, be argued that any fears on Italy's part are somewhat unfounded. The only truly unfavorable result for them is that 2-2 result between Spain and Croatia (always assuming they do beat Ireland) and the odds of that happening are not particularly high, given both latter countries need to win to assure their own qualification. Nevertheless it is a fear that sits strongly with the Italians.
An earlier report by the Guardian quoted Juventus midfielder Andrea Pirlo as saying "Spain and Croatia would not do that [agree on a 2-2 draw]" while his club and national team mate, goal keeper Gianluigi Buffon spoke of similar fears.
"It would be a joke all across Europe and I don't think it will happen. I do not think that Spain, a world champion with players like Xavi or Iniesta, would sully their prestige with a pact. It's different to the Sweden-Denmark case, because Spain are better than Croatia, not at the same level," he said.
To be fair to the Italians they do have precedent for thinking this way. They were eliminated from the 2004 European Championships in eerily similar circumstances after Sweden and Denmark managed to draw 2-2 (there is that score!) to dump Italy out. Predictably, their players were not happy.
"Someone should be ashamed and it's not us. I'm very bitter, I didn't believe this would happen with peoples who are proud of their spirit of fair play," Buffon said on that occasion. His words were backed up by Franco Carraro, who was then president of the Italian football federation.
"There is no doubt that the way the Denmark versus Sweden game developed shows that the two teams were aiming for a draw," Carraro insisted, according to a BBC report.
Spain and Croatia React:
The Spanish and the Croatians have reacted rather angrily at these allegations, with key players from both camps speaking out.
"Absolutely not. We only know how to play attacking football, so a draw would not suit us. We will go out determined to hold possession, to move the ball and to go forward. This is our style and the one that made us European and world champions. Our aim is always to go out for victory and against Croatia it will be no exception. We depend on ourselves to qualify and will try to win and be first in our group," Spain and Barcelona midfielder Xavi told The Sun, adding, "We have the same hunger that we had in Euro 2008 and at the 2010 World Cup."
Croatian defender Vedran Corluka also spoke out, laughing off Italy's fears and cheekily pointing out Italy, of all countries, ought not to be so concerned about match fixing.
Conclusion:
The larger problem here is that of match fixing. It is a disgraceful fact, worse, perhaps, than diving, but a fact nonetheless and one that has been around for a long time. A study of historical records or folklore in most European countries will reveal more than a few strokes of such controversies and these need to be stopped. Just how we can accomplish such a feat is, of course, a whole other debate, as is the real concern that we may never be able to actually do away with it.
In the present case, given the history - both for and against Italy - it is difficult both to claim the Azzurri have no grounds for concern or that they should be worried. Spain and Croatia could very well cook up another 2-2 draw to force the Italians out but it would reflect poorly on them and, given the stink the Italians have already created, an unwise decision to take. Perhaps then that was Italy's ultimate goal - to create enough attention about this one unfavorable result so as to ensure it could not happen. If so, then they have succeeded.
There is, lest anyone forget, the little matter of beating Ireland and while the Irish are not necessarily a top side, they have little left to lose in this tournament and would love to claim the scalp of the 2006 World Champions.