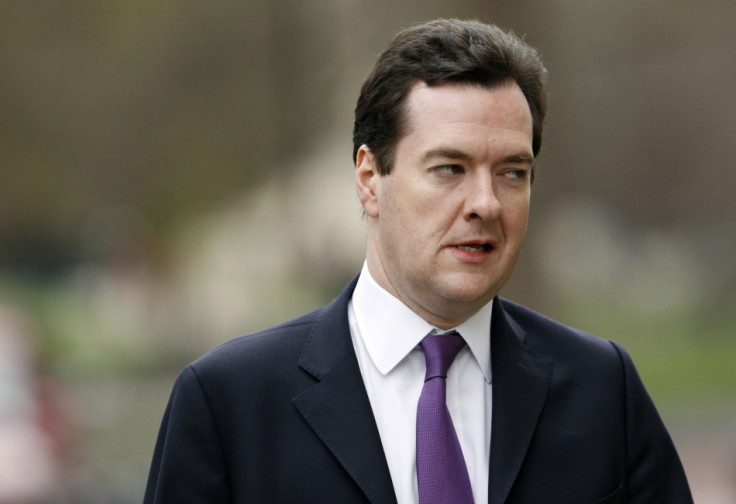 Chancellor George Osborne says the limping UK economy's recovery is being killed by the eurozone debt crisis.
In an article for the Sunday Telegraph, the chancellor said the continent was approaching its moment of truth over the eurozone crisis. British businesses have also been pegged back by the crisis, the article adds.
Osborne's comments come at a time when it has been announced that Spain will get 100 billion Euros (£80 billion) for its banks' recovery from the EU. This is almost double the previous estimates.
"Our recovery - already facing powerful headwinds from high oil prices and the debt burden left behind by the boom years - is being killed off by the crisis on our doorstep. I know from talking to British businesses that our country is bursting with entrepreneurial spirit and exciting investment plans that are being held back because of uncertainty about the future," wrote George Osborne.
He said: "The British government is clear that it is strongly in Britain's interests for our biggest export market to succeed; the risks for us of a disorderly outcome are huge. After more than two years of uncertainty, instability and slow growth, decisions taken over the next few months could determine the economic future of the whole European continent for the next decade and beyond."
Labour's Ed Balls responded strongly to the view saying the chancellor is making desperate excuses for the failure of the government to deliver growth, reported the BBC.
Balls said the government was deeply complacent and out of touch to blame the eurozone for the double-dip recession.
"Despite the eurozone crisis, Germany, France and the euro area as a whole have so far avoided recession while Britain's recovery was choked off in the autumn of 2010," the BBC reported quoted the Shadow Chancellor as saying.