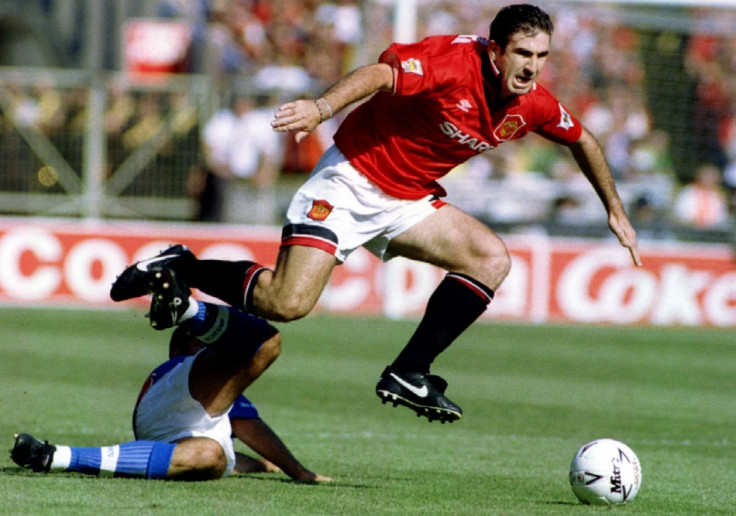 Former Liverpool defender Neil Ruddock has named Manchester United legend Eric Cantona as his favourite player and recalled the time he continuously tried to overturn the Frenchman's famously upturned collar at Anfield.
The ex-Liverpool defender played at Anfield when the footballing world welcomed the Manchester United striker back from his lengthy suspension in October 1995. Ruddock, who spent five years at Liverpool in mid-1990s, did his best to windup the famously temperamental Old Trafford hero by tampering with Cantona's collar.
The Liverpool defender admits his tomfoolery had the desired effect as the Manchester United legend was evidently irked by his Merseyside counterpart.
Although Liverpool and Manchester United's rivalry is amongst the most intense in British football, the former Anfield stalwart, who won the League Cup in 1995, claims the aforementioned Manchester United legend is one his favourite players of all time.
Cantona won four Premier League titles and two FA Cups during his stunning Manchester United career and the ex-Liverpool player remembers their encounters fondly.
"(Manchester United striker Eric) Cantona loved to drop into the hole, which I didn't like." The ex-Liverpool defender told the latest edition of FourFourTwo Magazine when discussing his encounter with the Old Trafford icon.
"I wanted him (Manchester United's famous number seven) to play against me so I could smash him. So to put him off, I kept turning his collar down. First time, he just said something. The second time, he swung for my nose.
"He wasn't dropping off now; he just wanted to kick m, which was what I wanted. I did that to his collar every time they had a goal kick. Eventually he booted me in the arse, telling me he was going to fight me in the tunnel.
"So at fulltime I could see he was waiting for me and I had to send to (Liverpool goalkeeper) David James, who was like a heavyweight champion of the world, over to get rid of him (the Manchester United player).
The former Liverpool star concluded: "Cantona was a lunatic but I loved him. I probably shouldn't let people know this but he's my favourite player."
The enigmatic Cantona announced his shock retirement from football in 1997 but he remains amongst Sir Alex Ferguson's finest ever signings. The previously mentioned Liverpool defender left Anfield for West Ham in July 1998 having played over 100 league games for the Anfield club.
The January issue of FourFourTwo Magazine is now available.