Former Chile General Confirms UFO Sighting [VIDEO]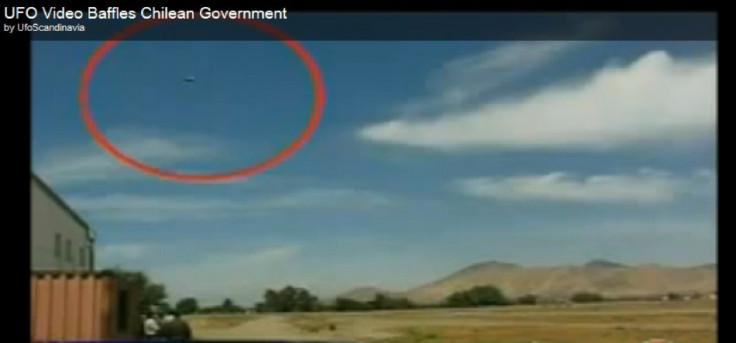 The UFO sightings during an air force parade on 4 November, 2010 over the Air Force Academy in El Bosque, Santiago, Chile, have now been confirmed by retired Chilean Air Force General Ricardo Bermudez.
General Bermudez, now heading the Committee of Studies of Anomalous Aerial Phenomena (CEFAA), showed videos of the UFOs at a UFO congress in Texas, according to the Huffington Post.
An engineer at the nearby aircraft factory noticed an anomalous spot as he was sifting through video taken from the show, looking for an image that could be used as a poster photo. After finding the unknown object in the background he alerted Chilean authorities.
Leslie Kean, a journalist and author of UFOs: Generals, Pilots and Government Officials Go on the Record, said the interest prompted by the engineer in regard to the unidentified object prompted CEFAA officials to probe the incident. They pieced together six different shots of the spot shaped image appearing in the video, reported MSNBC.
Not everyone is excited about the observation, with some like Tim Printy, an astronomer with thirty years of experience in astronomy, saying: "I am very skeptical of this story the more I read it. There are no high-quality videos available, and the frame grabs/brief clips I have seen appear to be vague and indistinct. The idea they may be birds, insects or possibly a small Mylar balloon has crossed my mind but I can't tell much from the data at hand."
Ibtimes had earlier reported on the increase in UFO sightings this year with the latest sighting that got the world's attention occurring in Mexico, over a volcano.
© Copyright IBTimes 2023. All rights reserved.