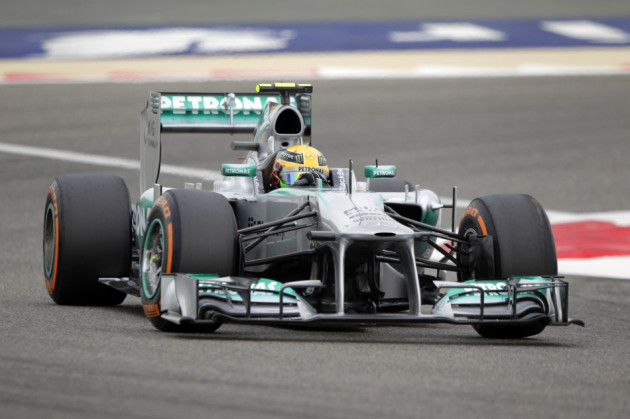 Lewis Hamilton insists that the race for the championship is not over yet, despite Mercedes being convincingly beaten by Red Bull in the Canadian Grand Prix.
Sebastian Vettel is now 36 points ahead of the competition going into Britain for the next race, and was in devastating form in Montreal, leaving Fernando Alonso and Hamilton to fight for second place as he dominated the course from start to finish.
The Briton is now 55 points behind Vettel in the standings, and with Silverstone presenting tough turns which will test each team's tyres to the maximum, Hamilton admits he doesn't stand much chance against the German in this particular race.
"I didn't leave Montreal thinking I'm going to Silverstone with the possibility of winning," Hamilton explained, according to Sky Sports. "Vettel was pulling away from me at a second per lap in Montreal.
"We're not going to gain a second before the next race. But we can definitely beat the rest."
But Hamilton refused to rule out overtaking his rival in the standings, saying: "As for the championship there are still 12 races left. It's not impossible. But we need to make another big step with the car."
Mercedes are currently being investigated for possible illegal testing on their tyre program, and the area has caused a lot of difficulties over the season, with both Hamilton and Nico Rosberg suffering problems during qualification and races as a result.
Ferrari and Red Bull look to be the teams to beat at the moment, but Hamilton insisted that he is continuing to push Mercedes to keep up to speed with their competition.
"Things on the Ferrari and Red Bull, and I'll say: 'Why haven't we got that?' And they'll say: 'We're testing that in three weeks.' And I'll say: 'Why not test it now?' I always try to keep pushing the guys."