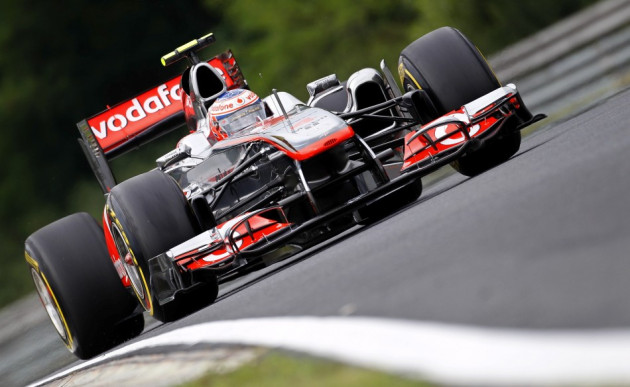 The BBC and Sky Sports will share the broadcast rights for Formula 1 in the UK between 2012 and 2018 under a new rights agreement.
The BBC's current deal as the exclusive broadcaster of F1 in the UK was due to expire after the 2013 season.
Sky Sports will show every race, qualifying session and practice live, under the terms of the new agreement.
BBC Sport will broadcast half of the races live, with the other half shown in a new highlights program.
Races screened by the BBC will also be available on the BBC Sport website.
Barbara Slater, director of BBC Sport, said: "We are absolutely delighted that F1 will remain on the BBC.
"The sport has never been more popular with TV audiences at a 10-year high and the BBC has always stated its commitment to the big national sporting moments.
"With this new deal not only have we delivered significant savings but we have also ensured that through our live and extended highlights coverage all the action continues to be available to license-fee payers."
Live coverage
This year's Hungarian Grand Prix starts with the first free practice session on Thursday 28 July. Qualifying begins on Saturday 30 July at 1210 BST, with the race scheduled for Sunday 31 July at 1300 BST -- a full overview of the weekend's schedule is available here.
Live online coverage and highlights of the race is available in the U.K. via the BBC (license fee required) with highlights and live text commentary also available.
In the U.S., Friday practice and Saturday's qualifying will be shown live on SPEED , with the qualifying session also being broadcast on TSN. Fox Sports and TSN will both cover Sunday's race.
For viewers in other countries, a comprehensive list of channels showing the race in other regions is available here.