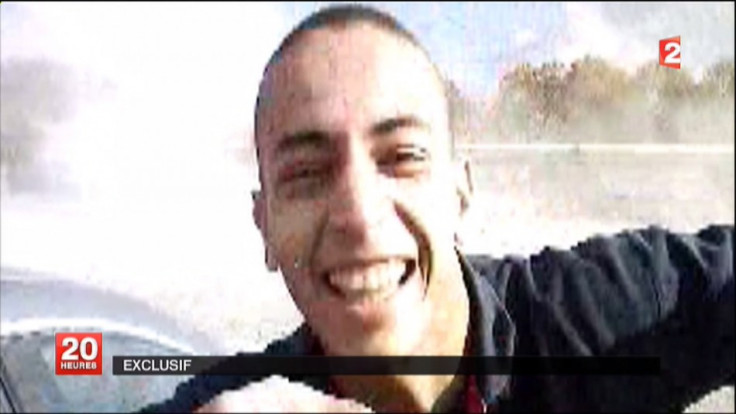 The father of Mohammed Merah, the gunman who targeted a Jewish school and was shot dead by police in a tense siege at his apartment in Toulouse, southern France, has filed suit suggesting his son was murdered.
Merah, 23, who claimed he belonged to al-Qaida, admitted killing three children, a rabbi and three French paratroopers in a gun rampage that shook France in March.
He was shot by police after a 32-hour standoff at his flat.
The Algerian lawyer of Merah's father, Zahia Mokhtari, and a French lawyer assisting her, Isabelle Coutant-Peyre, filed the lawsuit in the main Paris courthouse alleging murder with aggravating circumstances.
Coutant-Peyre said the suit does not name anyone specifically but suggested that the family was accusing the elite Raid police force of intentionally killing Merah instead of capturing him alive and letting him speak out, AP reports.
Mokhtari had warned that she would take legal action in April but proceedings have only just startted.
She drew further controversy after she claimed she had two videos of Merah that contradicted the police account of what took place during the stand-off.
Police said Merah had repeatedly refused to surrender. Raid negotiators were trying to persuade him to give himself up but he jumped through his window to his death, guns blazing.
"In these videos, he says, 'I am innocent. Why are you killing me? I didn't do anything,'" she said at the time.
Coutant-Peyre said the lawyers of the Merah family would be willing to hand the videos to prosecutors.
The lawyer insisted Merah's family had "serious evidence" backing up their lawsuit. She did not provide further details but added: "You have 300 or 400 over-armed people, and one guy alone in his apartment, closed in"
It is now up to prosecutors to decide whether to conduct an investigation or dismiss the Merah family's lawsuit.
Merah's brother is in custody on preliminary charges of alleged complicity in preparing for the killings.