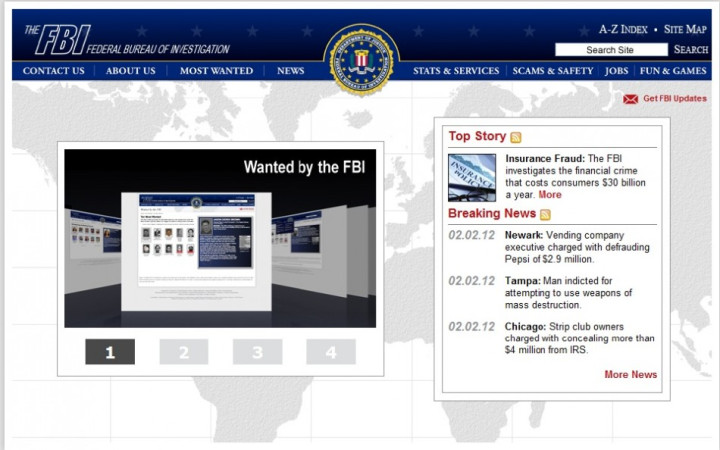 The hacker cell of the Anonymous collective has re-targeted the US Federal Bureau of Investigation, releasing a recording of an internal conference call.
The operation was initially announced on Friday via a text post on Pastebin. A link to the promised MP3 recording was subsequently posted and publicised by the collective via its numerous Twitter accounts.
The collective later credited the attack as being a part of Anonymous' ongoing F**k FBI Friday campaign, which began in 2011, has seen the collective mount an ongoing series of attack on the law enforcement agency. "It's Friday, #F**kFBIFriday, everybody's lookin' forward to the leakend, leakened... #FFF," read once tweet from AnonymousIRC.
Following its initial statement Anonymous went on to indicate the attack would be one of many, tweeting messages indicating plans to enact further attacks. "Fasten your seat belt Dorothy, 'cause Kansas is going bye-bye. Today will be like longcat, loooong and lulzy! #Antisec #Anonymous #Buttraep [sic]."
The attack on the FBI is the latest in a long line of hostilities between Anonymous members and the law enforcement agency. Earlier in January the collective had targeted the FBI with what it described as its largest distributed denial of service (DDoS) attack ever.
The FBI DDoS was part of a wider campaign designed to protest the US government ordered shutdown of media-sharing site Megaupload.com. Previously the collective had targeted military contractors working for the FBI and directly targeted it for its involvement in the arrest of several alleged anons in 2011.
A full look at Anonymous activity in 2011, can be found in the International Business Times UK's sum up piece "2011 The Year of the Hacktivist: When Anonymous Finally Grew-Up."
The International Business Times UK has downloaded the MP3 file and will release an article breaking down its content in the near future.
UPDATE 12:52pm 03/02/2012: A summary of the call's contents can be read here.
UPDATE 4:23pm 03/02/2012: The collective has since mounted further attacks in the name of F**k FBI Friday, a full list of the targets can be read here.