The plight of Paul Gascoigne has shone a light on the dangers of what can happen to professional footballers once their playing days are over.
The former Tottenham Hotspur and Newcastle midfielder has received huge support during his ongoing battle with alcoholism, but many former players who have either retired or been released from their club at an early age struggle to receive help in their lives.
According to Xpro - a charity set up to look after retired professional footballers - there are currently 129 ex-footballers in jail. Most of these are under the age of 25 and sentenced for drug offences.
The charity adds that three out of every five footballers will be declared bankrupt within five years of retiring. This statistic does not only apply to footballers playing in the lower leagues, as the bankruptcy of former England and Aston Villa midfielder Lee Hendrie demonstrates.
'An epidemic'
As well as the high number of former players declaring bankruptcy after they finish playing, there are a number of others who suffer from depression or turn to a life of crime.
Chief executive of Xpro Geoff Scott, 55, said the charity currently takes around 400 calls a month from ex-players seeking help.
He said: "It is a truly shocking situation and it is only going to get worse.
"These are not public schoolboys we're dealing with here. These are inner-city kids who don't get good advice and make bad choices, especially when their clubs drop them."
Scott, whose own playing career was cut short by injury, added: "We're bracing ourselves for an epidemic of suicides, mental health problems, bankruptcies and criminal matters."
In 2011, former Manchester United midfielder Ronnie Wallwork, once dubbed a "marvellous player" by Sir Alex Ferguson, was jailed for 15 months. Last November, former Everton striker Michael Branch was jailed for seven years for selling class A drugs.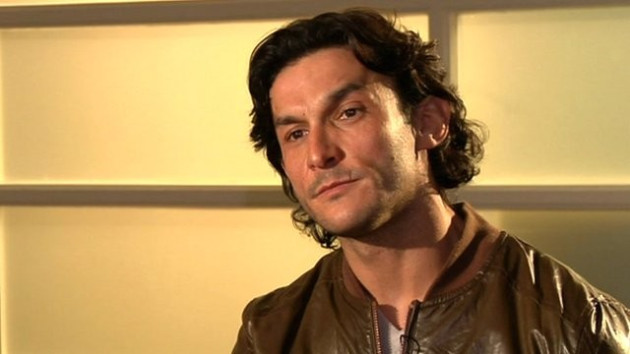 One former footballer who knows all too well how easy it is to turn to crime after the heartbreak of being dropped by your club is former Liverpool youth player Michael Kinsella.
Having started his goalkeeper in the Liverpool youth team, Kinsella proceeded to drift down the leagues, having spells at Bury and Tranmere. His career soon "fizzled out" and he became a drug dealer, eventually receiving a seven-year prison sentence.
Now Kinsella, 35, has set up his own charity OnSide (On Sport Intervention Development and Education) to stop young footballers going down the same path he did by offering education courses.
He told the Independent: "I am trying to help lads now who have played international football, who are selling drugs. They haven't got a club. I can't name them but I am trying to help them.
"Young lads sign a decent two-year contract on one or two grand a week [but then] come out of football, get an injury and think, 'That's the life I wanted, I want a car', and there's only one other way they know how to do it."
Speaking of his own experiences of drug dealing, Kinsella added: "I'd seen what footballers had and thought I should have that. And the only way I was getting it was through crime."
Based at Liverpool Hope University and receiving support from Xpro, OnSide has also gained support from Liverpool defender Jamie Carragher.
Carragher, who has recently announced he is to retire at the end of this season, told BBC One's Inside Out about the struggle young players have to become professional.
He said: "We all think we're going to make it - we have that mentality.
"Very few think it's not going to happen. I was one of the fortunate ones."