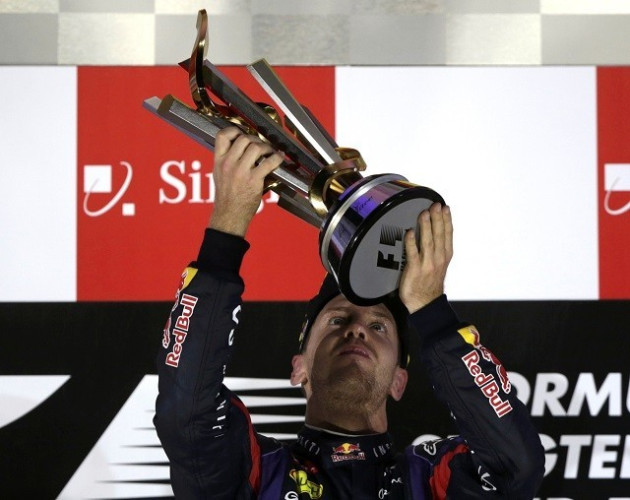 Red Bull racer Sebastian Vettel has laughed off allegations that the Formula One team uses illegal traction control to gain an advantage over their rivals.
The German has a 60-point lead over his rivals and looks set to win the Championship for the fourth season running. The teams are gearing up for the Korean Grand Prix this weekend.
Red Bull won the Singapore Grand Prix last month after a breathtaking drive from Alonso prompted former F1 team boss Giancarlo Minardi to question the team's technology's legality. Red Bull have been unstoppable over the last three years which has prompted questions over their technology from their rivals. However, Vettel laughed off the allegations joking that the team's traction control will be make them invincible in Korea even in bad weather.
"We are pretty proud of the system and others have to figure out how we have done it. That is part of the homework they have to do. People are interested in the sport and the technology behind it," Vettel said.
Competitors such as Mercedes driver Lewis Hamilton and Vettel's closest Championship rival, Ferrari's Fernando Alonso admit they need to figure out what Red Bull are doing differently.
"Perhaps they have a lot more in the bag that we get to see. He is on the power full throttle at least 20 meters before everyone else, which is a huge advantage," Hamilton said.
Alonso added: "They are using something different compared to other teams but something that is completely okay because it's passed all the tests on Saturdays and Sundays. It's up to us to do a better job."