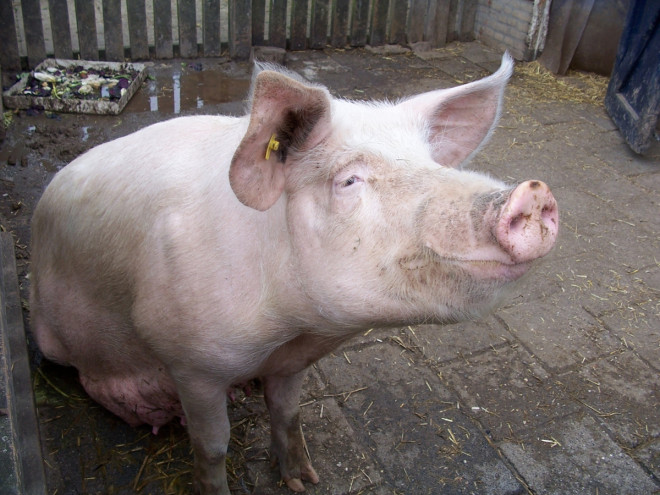 France is looking to ban the import of all pork-based products, pigs, and pig sperm from the US, Canada, Mexico and Japan, over fears that a virus, which has killed millions of piglets, could damage the European markets.
Up to seven million pigs have died in the US as a result of Porcine Epidemic Diarrhea Virus (PEDv), which causes death by dehydration and has spread to 30 US states.
The National Pork Producers Council (NPPC) in the US estimates that 10% of the country's pigs have already been lost to the virus, while the US Department of Agriculture (USDA) estimates the figure to be between 5% and 7%.
Jean-Luc Angot, the deputy director general of the French farm ministry said: "This disease worries us because the economic consequences would be dramatic if it hit our farms, in Europe and notably in France."
The virus is fatal only to piglets and does not pose any threat to human health or food safety.
However, its spread has led to spiralling pork prices in the US, which have risen by up to 12% in recent weeks. The NPPC warns that they could rise beyond 25%.
The USDA has been struggling to find ways of containing the spread of the virus, including introducing compulsory reporting of suspected instances. Until April, reporting was voluntary.
In Japan, the virus was detected in October 2013 for the first time in seven years.
2013 was a record year for pork imports to France, rising 2% from 2012.
The UK has not banned pork or pig livestock imports but it imports very little pig products from North America and nothing from Japan. Fewer than 1,000 tonnes of British pig and pork imports are from the US, out of a total 351,000 tonnes.
The UK imports the bulk of its pork produce from Denmark, Germany, the Netherlands and Ireland.
Jon Bullock, a spokesperson for BPEX, which represents the British pig meat industry, told IBTimes UK that if the virus were detected in the EU it would have disastrous consequences.
"The market would shut down overnight," he said. The current strain of PEDv was particularly virulent, he added, but had never been detected in the UK or the EU.