Pienaar Sceptical over 2024 Olympic Bid Proposal
Francois Pienaar believes financial implications of South Africa bidding for 2024 Olympic Games means any proposal would be impractical
South African rugby legend Francois Pienaar believes the financial implications of hosting the 2024 Olympic Games are too significant to risk bidding to stage the event.
IOC executive board member Sam Ramsamy says the country will kick-start plans to launch a bid for the Games in 12 years time after this summer's London Olympics.
But Pienaar, a rugby World Cup winning captain with South Africa in 1995 and among the country's most iconic sporting names, believes the grave cost of the project makes staging Africa's first Olympic Games impractical.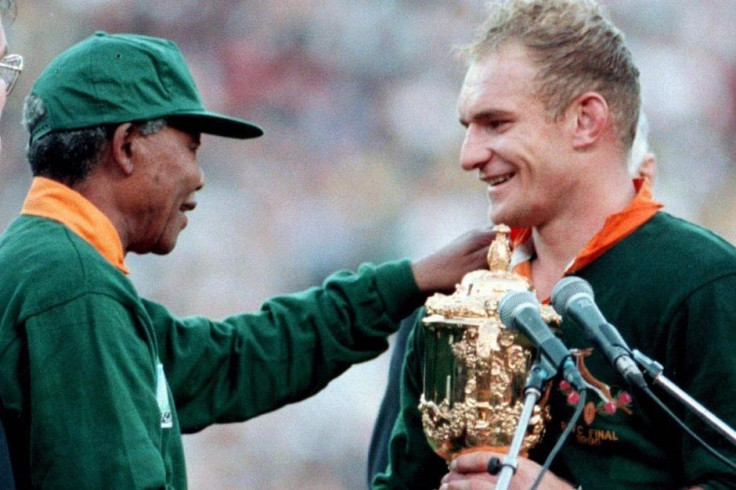 "Personally I don't think we should have an Olympic Games in Africa because an investment for an Olympic Games is something we can't afford," Pienaar told IBTimes UK.
"Now I'll be slated when people hear me say that. I think in Africa we've got a lot of other issues that we need to deal with and the pinnacle for us was at the football World Cup which went down swimmingly; I'm very proud of our country and how we put it together.
"I just think that for the Olympic Games the investment and infrastructure and the legacy from that would be a question mark.
"In South Africa in particular we've got housing issues and infrastructural issues and I would rather see money spent in those areas.
"A global event is an amazing event and would bring the world to Africa but you would have question marks over the legacy of that."
After hosting the football World Cup in 2010, South Africa confirmed they would bid for the 2020 Games, with Durban their chosen host city.
However, with a genuine bid failing to materialise, South Africa will now focus on building on the success of the World Cup, by hosting the 32<sup>nd Olympiad.
Ramsamy said: ''We are waiting until after we return from London now because at the moment our total concentration and full concentration is on the games, preparing our team for London.
"As soon as we come back, we will definitely make an announcement then. We need to discuss with the government."
Pienaar, who played 29 times for the Springboks, says he is yet to be convinced, despite the success of the World Cup, that South Africa can deal with the demands on infrastructure.
"The legacy has been fantastic [from 2010]," he added. "The kudos and the opportunities, the cross board opportunities, trade opportunities have been magnificent.
"The amount of people that came to South Africa would never have come which is wonderful, especially from America so the soccer World Cup was a wonderful success for South Africa
"It depends on the build up and the planning that goes into it.
"What will success look like in five, six, seven ten years afterwards? Those questions are important to answer when you're investing in infrastructure and only time will tell, that's just the nature of the beast."
© Copyright IBTimes 2023. All rights reserved.