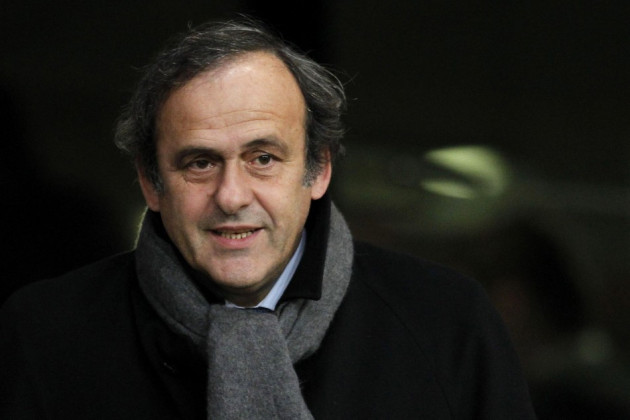 UEFA president Michel Platini has hit back after Manchester United manager Sir Alex Ferguson appeared to suggest the Europa League was a second-rate tournament.
United will play in the tournament after they failed to qualify for the Champions League knockout stages following a 2-1 defeat to Basel on Wednesday.
In the aftermath of their loss to the Swiss champions, Ferguson said Manchester United had been "penalised" for their dismal performances in the group stage.
"That [playing in the Europa League] is out penalty for not qualifying," Ferguson said.
Manchester United could only beat Group C whipping boys Otelul Galati during a mediocre campaign and they will now enter the Europa League in the round of 32.
However, Platini rejected Ferguson's insinuation that the tournament was a poor-relation of the Champions League.
"The world does not revolve around England. The Europa League is a brilliant competition," Platini retorted.
"I like England a lot, its football is fantastic, its supporters are wonderful. But you shouldn't criticise the Europa League just because you've played in three Champions League finals.
"I know Mr Ferguson would have preferred to be in the Champions League but so would many clubs who don't have that possibility.
Ferguson also voiced his displeasure at having to play on Thursday nights in the Europa League.
"It does mean Thursday-Sunday matches. That has to be dealt with," the Manchester United manager added.
Meanwhile, Platini has suggested that human officials will always be preferable to using goal-line technology.
Earlier this week, FIFA president Sepp Blatter backed proposals to use the electronic aids during the 2014 World Cup in Brazil.
"We put [extra] human eyes to see if the ball has gone in. I like the five officials because it's a human system," said Platini.
"If you ask [UEFA referees Chief Pierluigi] Collina, he will tell you that many good decisions have been taken that way.
"I understand that FIFA says it will cost too much but in any case it's not video refereeing, it's just on the goal-line."