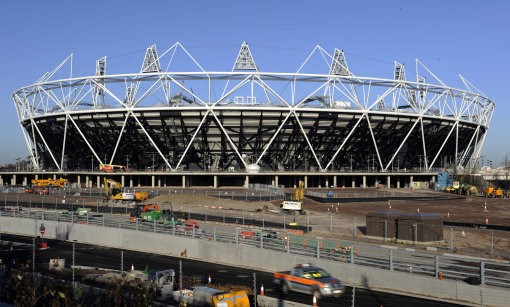 The bidding for Olympic stadium in east London would be done by May. It would allow stadium owners to raise money for the amount spent on building the structure.
The bidding might change the features of the stadium. However, athletics tracks are unlikely to be tampered with.
The Olympic Park Legacy Company (OPLC), which has the rights to maintain the stadium after 2012 Games, is also planning to sell the naming rights.
The company is looking for sponsors to raise money to cover the 486 million pounds spent to build the stadium and also the amount to be spent on downsizing the stadium capacity from the 80,000-seat stadium to 60,000 seats, after the sporting event is over.
Newham local council has invested 40 million pounds for conversion which will be completed by 2014.
Both inaugural and closing ceremonies of the Summer Olympics (July 27 -August 12) and Paralympics (August 29 -September 9) would be held in the Olympics Stadium.
Earlier, bidding made by football club West Ham United collapsed as Tottenham and Leyton Orient football clubs challenged it and also an anonymous complaint to the European Commission about the bidding stalled the process.
Now, a new bidding agreement has been made where tenants can rent the stadium from five to 99 years. Bidders can bid until March and final allotment would be made in May.
Depending on the bidders, the stadium might be transformed into a multi-purpose venue. The stadium will retain athletics facility as London will host the London leg of the Diamond League in 2014 and the world championship in 2017.
Reports suggest that West Ham United is still keen to bid again. Two premium rugby clubs are reported to have shown interest in bidding for the stadium.