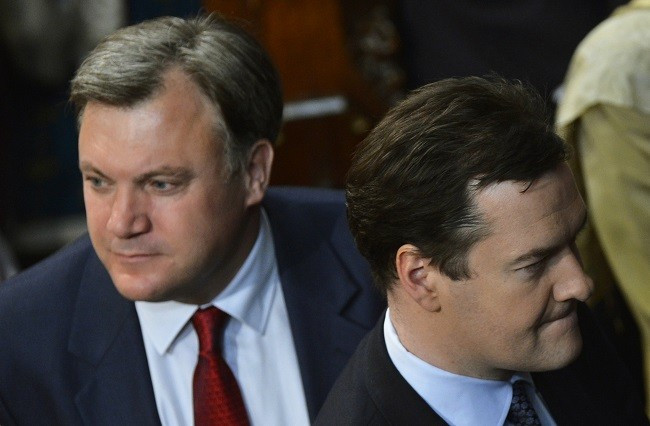 An influential business body has revealed to IBTimes UK that it backs Labour's plan to scrap the government's share for rights scheme.
Phil Hall, special adviser to the business lobby group, ifs ProShare, told IBTimes UK that the employee share ownership organisation welcomed shadow chancellor Ed Balls' move.
The Employee Shareholder Status scheme means that workers can swap some employment rights, including unfair dismissal and redundancy rights, for shares worth between £2,000 and £50,000 in their employer or a parent company.
But Hall criticised the policy and argued that there was no need for the scheme to be introduced.
"Employee share schemes have been operating on a very successful basis for more than 30 years," says Hall.
"And they've done so without any need for employees to give up employment rights.
"Therefore, it was totally unnecessary for a new scheme to be introduced which required employees to forgo their rights."
Hall's comments follow the news that the Shadow Chancellor will announce on Monday that Labour will scrap the 'shares for rights' scheme if they come into power.
"The shares for rights scheme seems to have become a tax avoider's charter," Balls is expected to say.
"As the Office for Budget Responsibility (OBR) has pointed out, it could end up costing the Treasury up to £1bn. We should be cracking down on tax avoidance, not opening new ways for it to happen.
"So the next Labour government will scrap the shares for rights scheme and cancel the tax cut for hedge funds."
The controversial policy was introduced by Chancellor George Osborne and come into force on the 1 September, 2013.
A leading lawyer told the IBTimesUK that the scheme is attractive to private equity executives because a shareholder does not have to pay capital gains tax on up to £50,000 worth of shares when they are sold.
"The scheme was designed to facilitate opportunities for employees to enjoy the benefits of high growth such as in technology companies through shared ownership, but the market has identified that there may be a greater degree of interest in private equity owned companies," explains Exten-Wright Partner, employment partner at DLA piper.