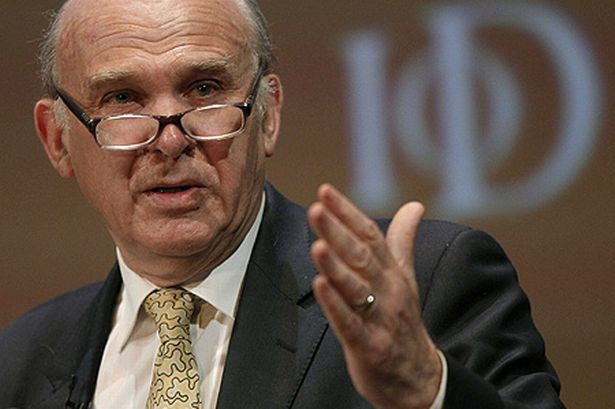 Liberal Democrats are backing the Tory chancellor's new plans to let workers sacrifice their employment rights in exchange for shares in the firm insisting it is voluntary - despite businesses having the right to offer new staff these contracts as mandatory from April 2013.
It means job seekers may be forced to choose between unemployment and giving up their rights by firms who make the contract a compulsory term of employment.
If the legislation is approved at the end of the year, employers will be able to offer their staff shares up to the value of £50,000 if they waive employment rights that entitle them to challenge unfair dismissal, redundancy pay, and time off or flexible working hours for training.
Women would be expected to provide 16 weeks' notice of a firm date of return from maternity leave, rather than the usual eight weeks. Employees who take the share options will be exempt from capital gains tax from any profits they make.
"Liberal Democrats believe giving employees a stake in their company is good for workers, for businesses and for the economy generally," a spokesman for the party told IBTimes UK.
"This proposal is entirely voluntary and is, in effect, a huge tax break for employee ownership. Liberal Democrats in the coalition government have fought to protect workers' rights and defeated plans from the Beecroft proposals to allow bosses to fire at will."
Chancellor George Osborne unveiled the scheme in his speech to the Conservative party conference in Birmingham.
When the Beecroft report into employment law suggested allowing firms the right of no-fault dismissal for staff they no longer wanted, Lib Dem business secretary Vince Cable dismissed it.
"We don't need to scare the wits out of workers with threats to dismiss them. It's completely the wrong approach," Cable told the BBC in May when the Beecroft report was published.
Existing employees can be given the choice in signing up to the rights-for-shares contracts, but with the potential for firms to offer these rights-stripping contracts as compulsory to prospective staff Beecroft's controversial no-fault dismissal plans could be snuck in by the back door.
"No worker will be forced to give up their rights and no bosses will be forced to withdraw rights from their employees," said the Lib Dem spokesman, though no assurances have been issued by the Treasury on protecting job seekers who want to maintain their employment rights.
The Lib Dem spokesman also said that very few businesses are likely to take up the new types of contract.
"We expect it to suit a small number of niche start-up companies, such as small tech businesses that hope to expand rapidly, but it is unlikely to suit the vast majority of businesses," he said.
---
Follow @shanecroucher