A German politician of Turkish origin is under police guard after receiving death threats for voting to recognise the 1915 Armenian genocide by Ottoman Turkey.
The German lower house of parliament voted on Thursday, 2 June, to become the 27th nation to recognise the killing of 1.5m Armenians by Ottoman Turks in 1915. Now the co-chair of the Greens in Germany, Cem Oezdemir, has been given police protection after playing a key role in the resolution.
The Greens said that Ozdemir had received death threats via social media, emails and letters.
"We are in close contact with the security units. We got used to insults and swearings. However we have never received the amount of death threats we received in the recent days," Ozdemir's spokesman Marc Berthold said, as quoted by Turkey's Hurriyet. He added that the threats had been forwarded to the police, who have also placed Ozdemir's home and family under protection.
The vote sparked the fury of Turkish President Recep Tayyip Erdogan, who in a televised rally on Saturday said of the lawmakers, "Their blood is impure and we know whose spokespeople they are.
"They are the long arm of the separatist terrorists in this country in Germany."
A Turkish-German parliamentary colleague of Ozdemir has also reported receiving death threats and blamed Erdogan's incendiary rhetoric for creating a climate of fear and intimidation.
"I am seriously worried," Green party MP Oezcan Mutlu told public broadcaster ARD on Sunday evening.
"I've never experienced this quality [of attack]. Some manic, crazy person might hear that and think 'the leader has given his orders'."
"Many people in Turkey have died like that."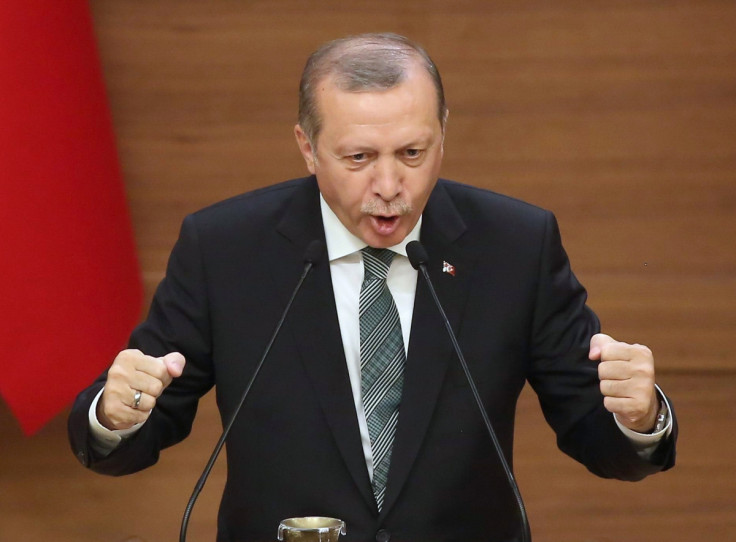 Speaking at a graduation ceremony at Sebahattin Zaim University in Istanbul on Sunday, Erdogan continued his attack on Germany, pointing to the country's role in historical genocides.
"Germany! I am telling you again: first, you have to give an account of the Holocaust. How you massacred more than 100,000 Namibians in Namibia; you should give an account of that," said Erdogan, as quoted by Daily Sabah.
The 1904-1907 genocide of the Herero and Manaqua people occurred in the German colonial territory of Namibia, while more than eight million Jews and other minorities were killed ín the Nazi Holocaust.
On Saturday, Erdogan also threatened to stop cooperating with Europe amid delicate negotiations with Germany to stem the flow of refugees into Europe: "Turkey will stop being a barrier in front of the problems of Europe. We will leave you to your own worries."
The Turkish parliament in Ankara is to vote is poised to vote on possible measures in response to the German parliamentary resolution, one of a series of incidents to have caused diplomatic tensions between the countries recently.