Turkey demands EU cuts funding for Armenian genocide event and censures Swedish TV station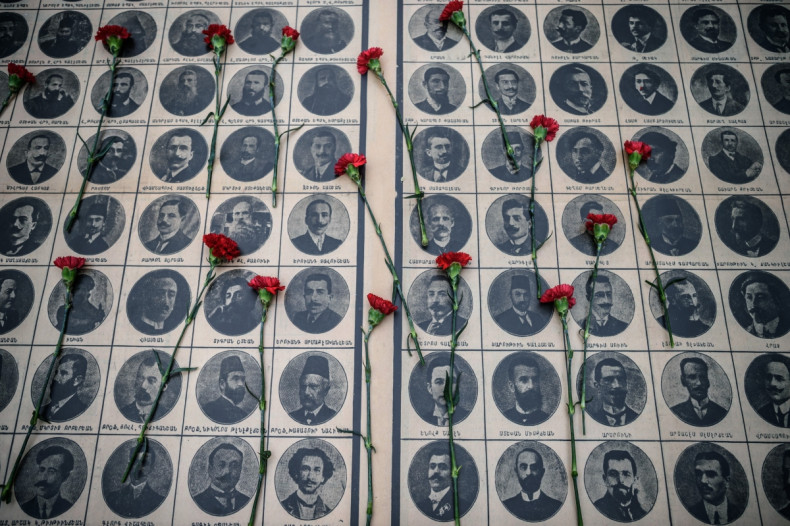 A German orchestra and Swedish television station said they have come under pressure from Turkey to drop the word 'genocide' from work marking the anniversary of the massacre of millions of Armenians and Assyrians by Ottoman forces during World War I.
Swedish television station TV4 said it received an email from press officer Arif Gulen at the Turkish embassy in Stockholm ahead of the broadcast of documentary 'Seyfo 1915 – The Assyrian Genocide.' The letter, posted by the station on its website, asks the station to "reconsider your decision on broadcasting of the… documentary film with a balanced and sensible attitude,"
Markus Rindt, director of the Dresdner Sinfoniker orchestra claims that Turkey's delegation at the European Commission has demanded the EU withdraw funding for the orchestra over its plans to describe the Armenian killing as genocide in song lyrics during a performance planned for 30 April, AFP reported.
Hundreds of thousands of Armenians were killed when the Ottoman Turks deported them en masse from the eastern Anatolia region of Turkey to the Syrian desert. On the march they died of thirst, starvation and disease and were subjected to mass killings. Hundreds of thousands of Assyrian Christians were also murdered during the wave of killings targetting those nationalists accused of being 'fifth columnists' who had sided with war-rival Russia.
The International Association of Genocide Scholars (IAGS) clams more than a million were killed in the systematic killings of Armenians, which started on 24 April, 1915, the date of the arrest of leading Armenian leaders and intellectuals who were subsequently killed. Scholars estimate that approximately 275,000 Assyrians were killed.
However Turkey refuses to accept the word 'genocide' as an accurate description of the killings and estimates the number of lives lost as 300,000.
The row comes amid controversy over German chancellor Angela Merkel's decision to approve a Turkish request for legal action against a comic who read out an obscene poem about Turkish president Recep Tayyip Erdogan on television.
Critics have accused Merkel of bowing to Turkish pressure as tries to negotiate a deal to reduce the number of refugees leaving Turkey to travel to the European Union. In 2015, more than a million refugees and migrants entered Germany. Sweden had the third highest number of asylum applications in Europe in 2015.
TV4's program director, Viveka Hansson, said of the Turkish embassy's complaint that the company would "never accept this. We will protest against any attempt to exert pressure that threatens freedom of expression."
Rindt claimed that the EU had not withdrawn funding, but had requested for the orchestra not to use the term 'genocide'. A European Commission spokeswoman confirmed to AFP that the organisation had removed details of the concert from its website "due to concerns raised regarding the wording used", and would be providing a new description of the project in coming days.