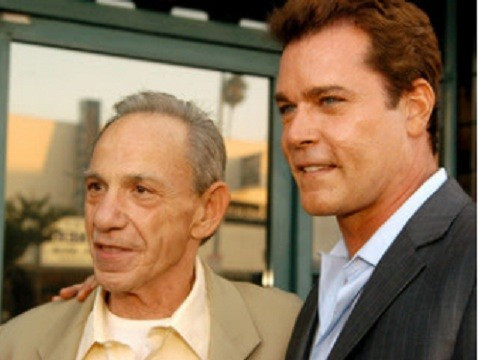 Henry Hill, the former mobster whose life-story was the basis of the iconic gangster movie Goodfellas, has died. He was 69.
Hill, who was immortalised by Liotta in Martin Scorsese's Oscar-winning film, passed away at LA's West Hills Hospital on Tuesday after a long battle with an undisclosed illness.
His long-time manager and girlfriend, Lisa Caserta, told the New York Post that Hill had been suffering from bad circulation due to smoking and that his heart had finally given up on him.
She said: "He had a heart attack around the 27th of May, and he went into the hospital and it was really touch-and-go for a long time."
According to Caserta, he also "struggled with alcoholism."
Brooklyn-born Hill became a member of the Luchese crime family as a teen before turning FBI informant and entering the witness-protection programme in 1980.
Hill was born to an Irish father and Sicilian mother in New York in 1943 and joined the Lucchese crime family, one of the city's Five Families. He excelled at his chosen profession, hijacking trucks, fixing basketball games, collecting gambling debts, dealing drugs and "breaking heads".
At the peak of his criminal career, he was involved in the 1978 Lufthansa heist at JFK airport, which saw an estimated $8 million in cash and jewellery worth $875,000 stolen.
At the time it was the largest cash robbery ever carried out on US soil.
Caserta claims tha Hill had made peace with his family and tried to lay his demons to rest in recent years.
She told TMZ: "He would talk about how bad he felt about doing the things that he did."
"He tried so hard to redeem himself. He felt bad about that."
He is survived by two children.