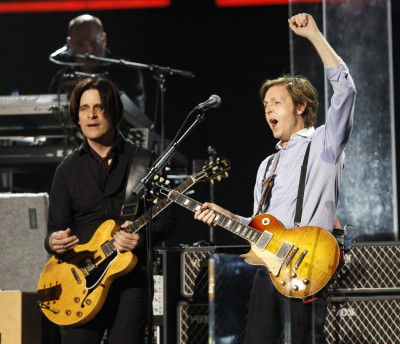 The 54th Grammy Awards came to an end with some bitter-sweet moments on February 12, 2012.
Though the death of Whitney Houston cast a pall of gloom over the ceremony, the electrifying performances by celebrity singers lifted the mood of the night.
British singer Adele came back to the stage after her throat surgery with a memorable winning of six Grammy Awards. She had won all the categories she had been nominated for.
However, winning big at the Grammys has not made her the top artist in terms of annual earnings.
Forbes has calculated the earnings with all pretax income from May 2010 to May 2011, before subtracting agent and manager fees.
Take a look at the Forbes list of top Grammy-earners of 2012: