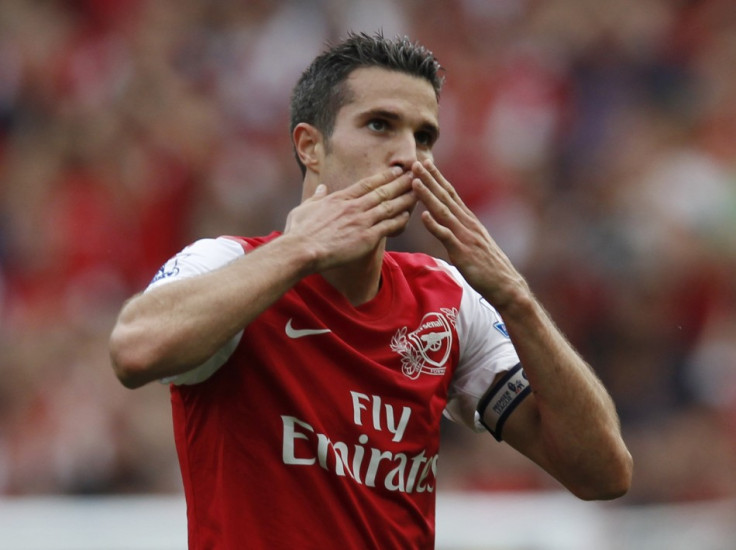 Arsenal striker Robin Van Persie has credited Arsene Wenger for helping him become one of the finest strikers in the world.
The prolific Arsenal captain has netted an impressive 11 goals in the same amount of games this season, making his overall record 29 goals in just 28 games.
The 28-year-old believes he owes everything to Arsenal's long serving manager and the Frenchman's unique ability to nurture young talent.
Arsenal signed the Holland international as a precocious youngster, not without his problems, from Feyenoord in 2004 and have subsequently crafted him into one the most talented strikers in world football. Initially signed as a left-winger, Arsene Wenger has successfully coached van Persie into a hugely prolific centre-forward, as his 108 goals in 246 games would suggest.
The Dutchman acknowledges he would be nothing without Arsene Wenger's faith and the Frenchman's constant endeavours to make him a better player.
"I'm so thankful I met him (Wenger). When I was 20 he asked me, 'Why are you not a top player yet?'" Van Persie is quoted by The Sun.
"I said 'Because of this, this and this.' He told me to think about the reasons why and a couple of years later asked me again, 'Are you a top player?'
"I again said, 'No, I don't think so.' And he said, 'Why not? Think about it.'
"It was then I started to realise. He gave me a little bit of advice on certain things I was doing.
"He told me to think more about my actions. It was a conversation which lasted a year. Every couple of weeks he would refer to that conversation we had.
"He was giving me proof as well so I could go on and find my answer and I was finding answers all the time. He helped me big time."
Despite his hugely impressive goal-scoring streak, Van Persie is not taking anything for granted and admits he is working as hard as ever to maintain his form.
He added: "For people on the outside it might look as if I'm going to score because I've been scoring the last couple of weeks. But for me I'm in a different vibe.
"I still have to do it. I have to find the solution to score which is completely different and quite hard. But when you're in the vibe and only need one or two chances to score, that's the best feeling that a footballer can have."