Hansen: It is Plain to See Where Arsenal's Problems Lie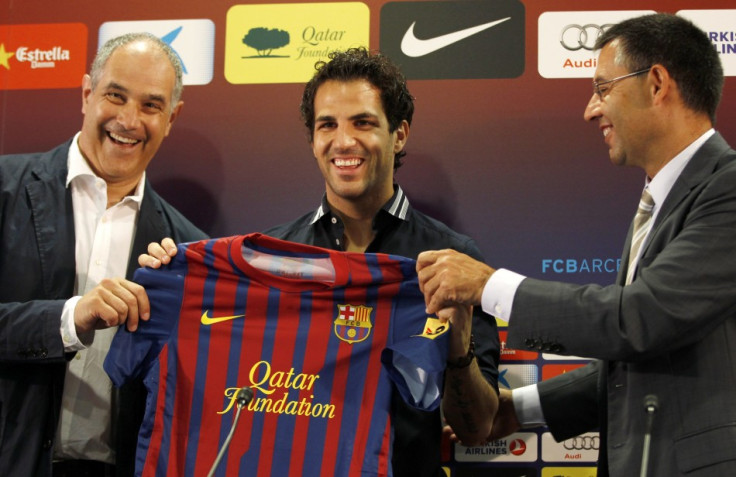 Alan Hansen believes Arsenal are "nothing like" Barcelona and the club are in danger of regressing for the first time in Arsene Wenger's reign.
The Gunners reached the fifth round of the FA Cup following Sunday's 3-2 win over Aston Villa but they have slipped behind in the battle for fourth-place after three consecutive defeats has left them five points adrift of Chelsea.
And the Match of the Day pundit believes it is "plain to see where the problems lie" with the current Arsenal side.
"For most of Wenger's reign, they have been the side to watch on the ball," Hansen told the Daily Telegraph. "When he arrived in England, he inherited one of the finest defensive lines the country has seen. He maintained that strong, British-style backline until Sol Campbell ended his first spell.
"That ensured Wenger's ball players could express themselves without having to worry about what was going on at the back. Ball retention has never been Arsenal's main problem and was usually one of their greatest strengths.
"Since the legendary defenders of the late 1990s retired, Arsenal's weakness without the ball has become their greatest flaw. They are easy on the eye when guaranteed possession, but I have never seen such a top-class side so inefficient when chasing the ball."
And Hansen has identified a lack of solidity at the back as the biggest flaw in the current Arsenal side.
"This is central to the defensive problems they have been experiencing, which were most brutally exposed in their 8-2 defeat at Old Trafford earlier in the season.
"Those flaws are still there. You could see them last weekend against United. They conceded only two, but it could have been far more.
"Swansea and Fulham took advantage in the same way because there is always time and space to get behind the Arsenal defence.
"I do not see a side who are being coached defensively. Every time they play, you can guarantee the opponents will get chances."
Hansen has suggested that losing Cesc Fabregas over the summer has seen the side regress to a position unimaginable just a few years ago. Wenger's side were likened to reigning European champions Barcelona in previous seasons but Hansen suggested those comparisons are now long outdated.
"Not so long ago, Arsenal were being compared to Barcelona for their football philosophy. They are nothing like them, even at their best. Watch how Barcelona play when they are not in possession. They press their opponents and hunt in packs to win it back. Within seven seconds of losing it, they regain control.
"Arsenal do not play like this at all. It has gone wrong this season because even their greatest traditional strength under Wenger - an ability to pass and move at a high tempo - is no longer what it was.
"They have lost their best player in Cesc Fabregas. Their system is overly reliant on having regular good days playing attractive football. They can no longer be certain of the old levels of consistency. The way Arsenal defend, they can lose even when they play well in possession. They will definitely lose if they have an off-day with their passing.
"Wenger's contribution to Arsenal and English football is well established. He rightfully takes credit for the foundations at the Emirates. I suspect we will know over the next two months how much longer he will have the opportunity to keep rebuilding."
© Copyright IBTimes 2023. All rights reserved.