Heavily armed figures in military uniforms patrol the border between the US and Mexico, looking out for illegal immigrants and drug smugglers. But these aren't US Border Patrol officers or member of the US military. They're members of a civilian paramilitary group called Arizona Border Recon (AZBR). Award-winning Getty Images photographer John Moore accompanied them on an operation in a remote area near the border.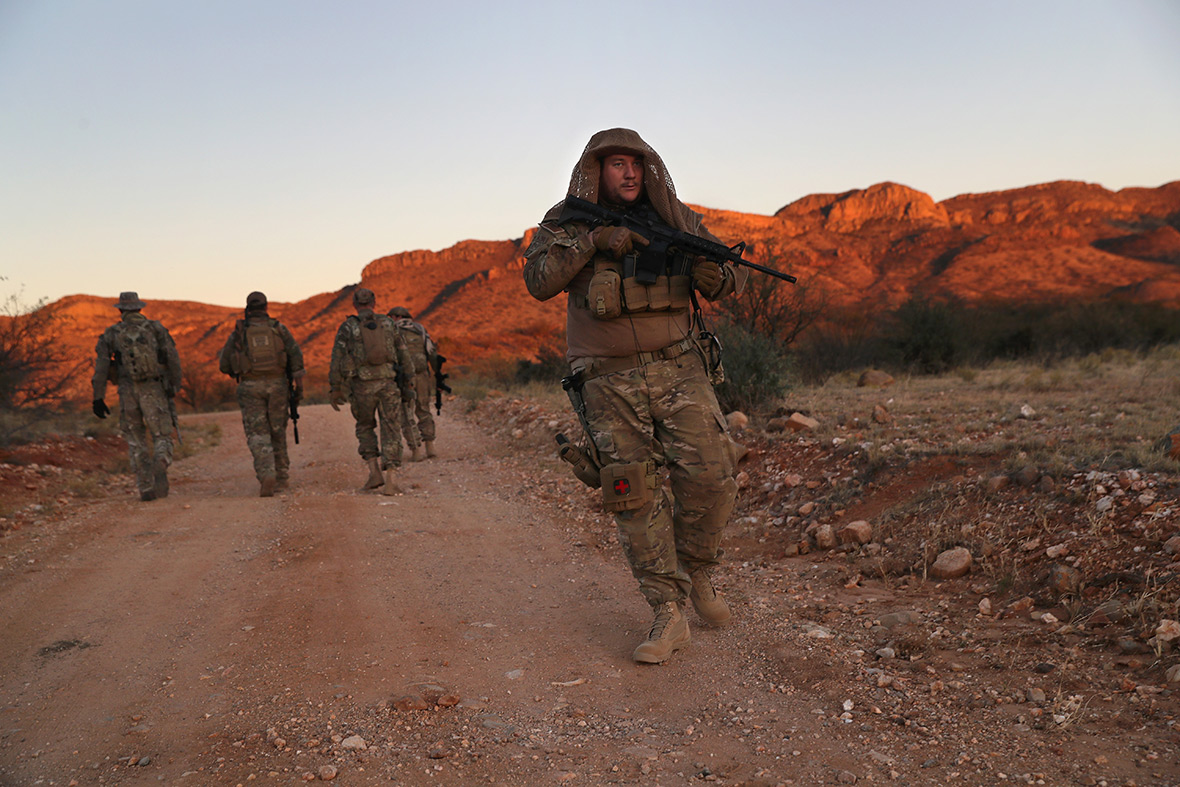 Formed in 2011, the armed group is made up of former US military and law enforcement servicemen and women, as well as private security guards. Led by US Army veteran and former meth user Tim "Nailer" Foley, the group – which claims up to 200 volunteers – does not consider itself a militia, but rather a group of citizens supplementing US Border Patrol efforts to counter illegal border activity.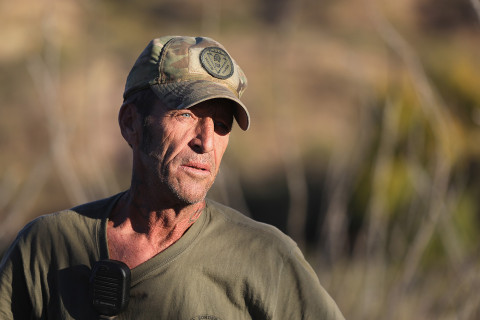 The 2015 Oscar-nominated documentary Cartel Land focused on the actions of Foley and his armed band trying to combat a tide of drugs and illegal immigrants they believe are invading their country. "Technically, we're vigilantes upholding the law where there is no law," Foley said, "But the phrase vigilante, it's been given a bad name by the media."
"Back in the day, vigilante wasn't a bad thing," Foley continued in the documentary. "Say the bandits was riding into your town. Townspeople would all get together and, you know, defend their town. Now when people hear that phrase, they think of vigilante as somebody who has got white sheets over their head and they're going to hang [expletive] people from trees."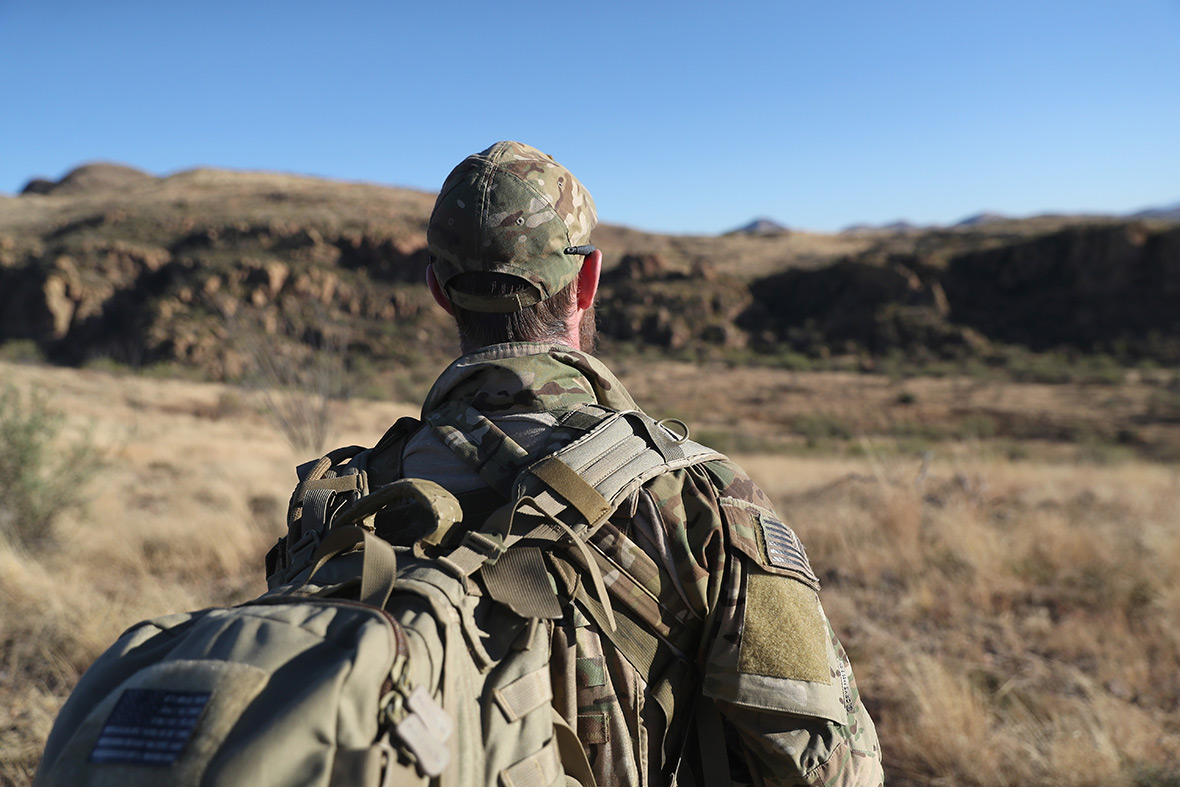 AZBR conduct intelligence and reconnaissance operations along a narrow, 52-mile-long desert corridor known as Cocaine Alley. Although they have no official powers and are not sanctioned by the US government, they do provide intelligence to US Customs and Border Patrol officers. If they spot any illegal activity, they carry out citizens' arrests and alert the authorities.
Personnel are authorised to carry the following styles of firearms: AR-15 platform rifle in.223 or 5.56 calibre, pump action shotgun in 12 gauge, and any pistol make or calibre. Their code of conduct prohibits the use of force "unless no other alternative exists. Deadly physical force is authorised only if no other alternative exists to defend oneself, and if vacating the area would pose a greater risk for injury or death".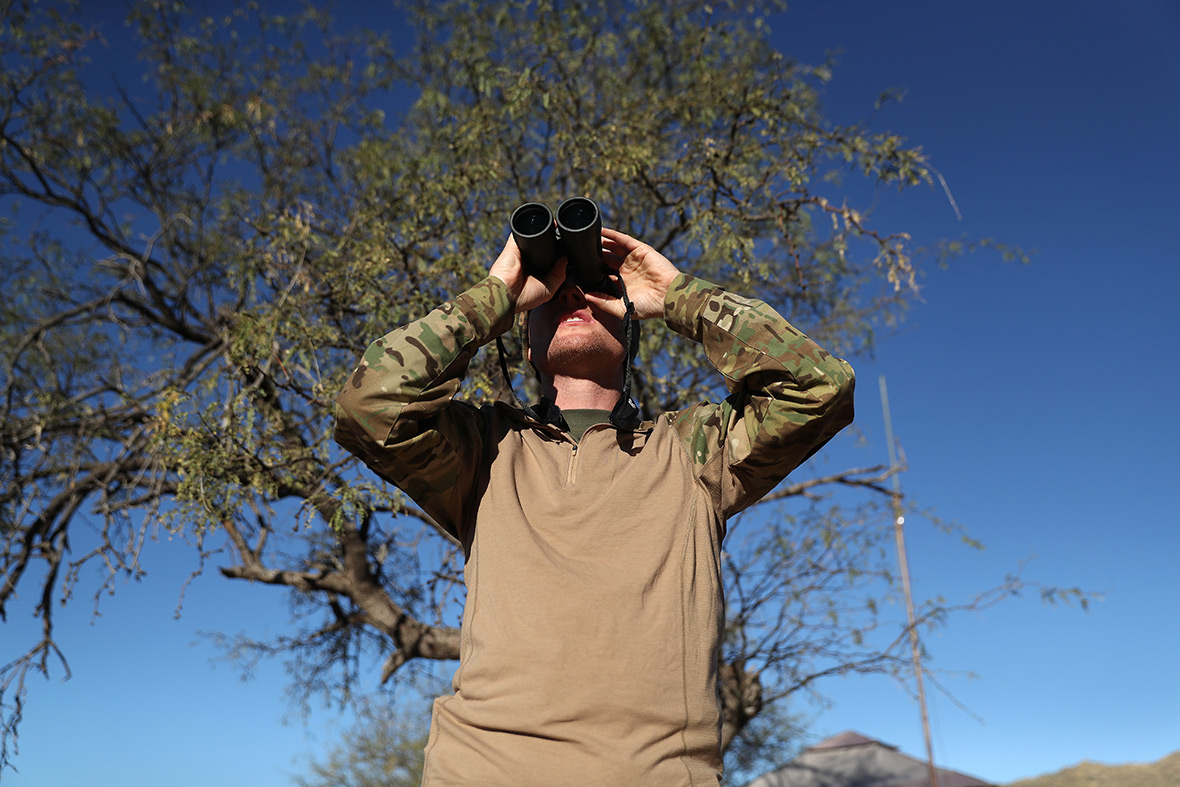 The actions of AZBR were documented by photojournalist Johnny Milano for his series In the Hills of Pima. In an interview with Feature Shoot magazine, he said that the former military personnel see themselves as fighting an invasion: "In some respects I believe the US/Mexico border is the nearest domestic geographic place where many of the vets can compare to their tours in Afghanistan or Iraq, or elsewhere, so in some way it is the easiest way to get back into 'protecting the country' from what they believe is the most imminent threat and performing their civic duty."