Iraqi forces say they have dislodged Islamic State (Isis/Daesh) from one third of the eastern side of Mosul. Special forces and a tank division have been fighting to expand their foothold in the east of the city for nearly two weeks.
The elite Iraqi Counter Terrorism Service (CTS) had faced fierce resistance from the militants, who launched waves of suicide bombers, sniper attacks and ambushes. The fierce ebb and flow of battle in Mosul's eastern districts is leaving residents feeling under constant threat, even after army advances in their neighbourhoods, as counter-attacks by Islamic State jihadists often put them straight back in the firing line.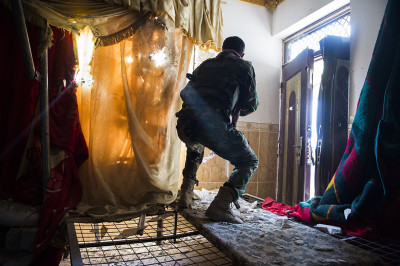 The CTS special forces spearheading the advance into Mosul are part of a 100,000-strong force of army, security forces, Kurdish Peshmerga fighters and mainly Shi'ite "Popular Mobilisation" forces aiming to drive Isis from the largest city under their control.
With air and ground support from a US-led coalition, they are trying to consolidate gains made in the east of the city. They have been fighting in a dozen of the roughly 50 neighbourhoods of the city, which is divided in two by the Tigris river.
They are yet to enter the northern or southern areas of Mosul, where more than one million people are thought to be living.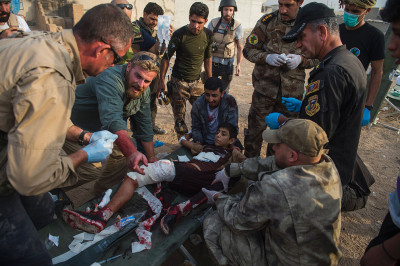 Iraqi officials say the militants have used the city's remaining residents as human shields, firing from rooftops of inhabited houses and using a network of tunnels to launch ambushes in the midst of residential areas.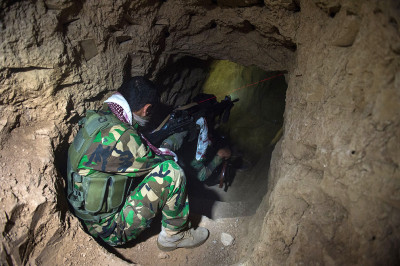 So far, 56,000 people have fled their homes in Mosul for camps in the surrounding desert or safer areas during the battle. The United Nations and Iraqi government say hundreds of thousands more may be uprooted as the frontline presses deeper into the city. Many houses have already been abandoned by families who fled during Islamic State's two and a half years of brutal rule. Many homes are spray painted with the words "house for sale"; offered up by families for a pittance for the funds to escape.
Hundreds of Iraqi civilians have been spilling into the streets in areas recently retaken from Islamic State to demand food from the military as rations run low in their neighbourhoods, an Iraqi officer said. The ultra-hardline Islamic State, which has ruled Mosul since sweeping through northern Iraq in 2014, has imposed a ruthless authority across the city, crushing dissent, killing opponents and forcing people to follow their strict interpretation of Islamic law.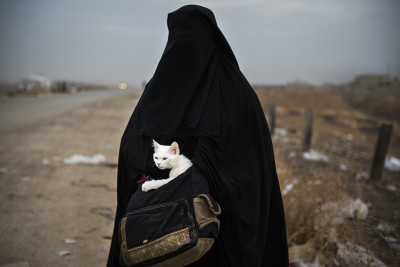 The United Nations said smoke from oil wells and a chemical plant torched by IS near Mosul has forced more than 1,500 people to seek medical treatment for respiratory problems. The group's humanitarian affairs coordination office said the fires have emitted toxic smoke for 25 to 60 days, affecting 14 towns. It said the mid- and long-term effects on people's health, the environment, agriculture and livelihoods could be serious.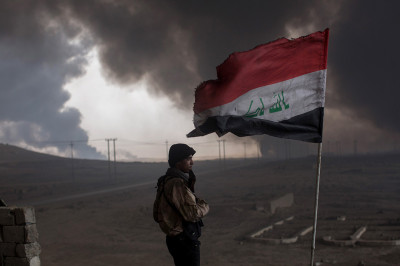 Saad Maan, the interior ministry spokesman, said so far 955 insurgents had been killed and 108 captured on the southern frontlines alone. He did not give a toll for the campaign overall – either for security forces, civilians or Islamic State fighters. In an online statement, Islamic State said it killed 412 Iraqi government and Kurdish fighters during the fourth week of the battle. On the southern front, Human Rights Watch said that Iraqi soldiers, militiamen and civilians had mutilated the bodies of Islamic State militants.