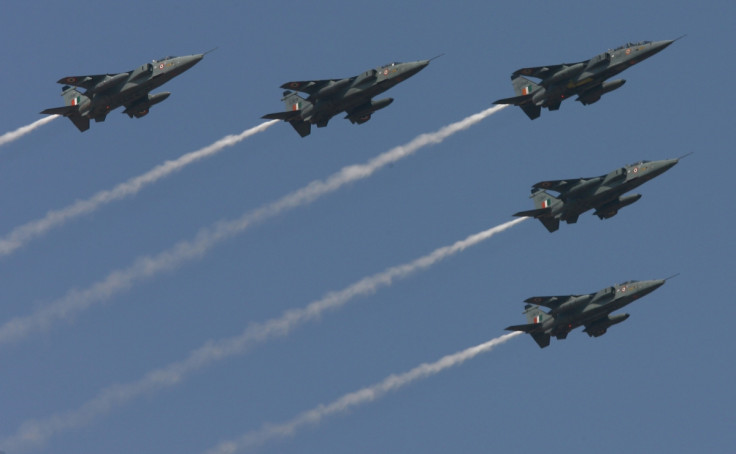 Women in India have one more reason to celebrate International Women's Day. The Indian Air Force announced on March 8 that the country will induct its first batch of female fighter pilots soon.
Air Chief Marshal Arup Raha confirmed that Bhawana Kanth, Avani Chaturvedi and Mohana Singh will compete training and join the force on 18 June to become the first women fighter stream pilots in India's history.
"As of now three women trainees have volunteered to join the fighter stream. They are under the second phase of their training. Once they complete their training and are at par with their male colleagues, the passing out parade is scheduled on 18 June," Raha told Asian News International.
The trainees will later receive advanced jet training and would join regular squads. "I must thank the Defence Minister for having approved IAF's proposal to induct women as fighter pilots and very soon on 18th June this year, Indian Air Force will get its first woman fighter pilot," Raha said at a seminar on women in uniform in the Army Medical Corps in the capital, New Delhi.
Ironically, Raha had previous opined that women were not suited for combative flying. "As far as flying fighter planes is concerned, it is a very challenging job. Women are by nature not physically suited for flying fighter planes for long hours, especially when they are pregnant or have other health problems," he had said in March 2015. However, he later changed his stand and said that he had "no doubt" that women could become fighter pilots.
Despite being one of the biggest national armed forces in the world, India has a very small percentage of women personnel employed. And until recently, they were not allowed to join combat roles.
In February 2016, India's President Pranab Mukherjee announced that all military combat roles will be open to women in the future. "In our country, shakti is the manifestation of female energy. This shakti defines our strength. My government has approved the induction of women as short service commission officers and as fighter pilots in the IAF. In the future, my government will induct women in all fighter streams of our armed forces," Mukherjee had said.